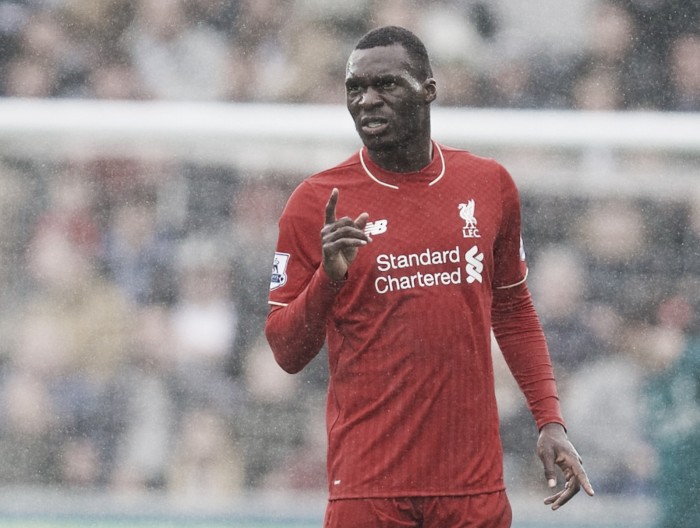 In only ten months as Liverpool manager, Jürgen Klopp has certainly provided some fascinating and compelling viewpoints, but his comment recently over James Milner's positioning raised eyebrows.
Alberto Moreno continues to look unconvincing, with many believing Klopp would sign a competitor for the Spaniard in that position.
However, in the German's eyes, the solution may have been found internally in Milner, who arrived at Liverpool a year ago to play in central midfield but could now spend this season fighting Moreno at left-back.
The 30-year-old Englishman did perform well on the wing for the Reds last season, and is adequate enough defensively, but whilst few are as versatile as Milner, the news will hardly send fear down the backs of Liverpool's rivals.
But as Liverpool fans debate on whether the team needs a specialist left-back, or if another midfielder could be arriving soon, undoubtedly Anfield will witness far more departures than arrivals in August.
Liverpool's squad is too bloated in certain areas, and the Reds do not have European competition to provide regular football to everyone at the club. Therefore, before the transfer window slams shut at the end of the month, Liverpool need to thin out their ranks a little.
Consequently, here are the five figures most likely to follow Jordon Ibe, Joe Allen, Martin Skrtel and numerous others out of Anfield.
Lazar Markovic
With a questionable £20 million transfer fee, Liverpool fans had mixed reactions when it was announced that Lazar Markovic would be joining the club from Benfica in the summer of 2014.
Chelsea had apparently rejected their option to sign Markovic, which immediately installed anxiety over Liverpool's already questionable ability in the transfer market at the time.
Unfortunately, any fears over Markovic were realised as he struggled in his debut season at Anfield, producing only minute glimpses of his possible ability.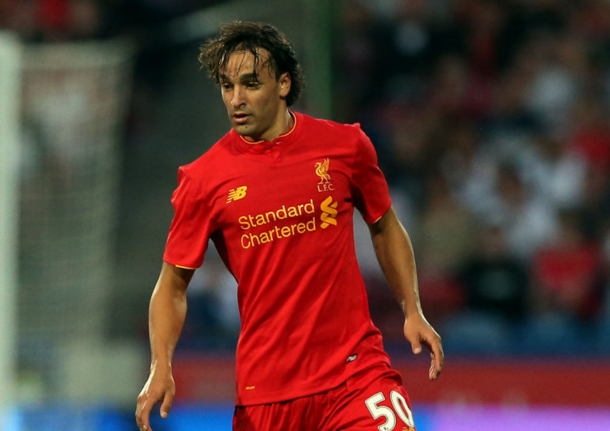 In fairness, Brendan Rodgers did play Markovic in a number of positions, including wing-back, and he never had the chance to play regularly in one position. Young players especially need confidence, and Markovic lacked that confidence, both from his manager and himself.
Yet competition for places at the biggest clubs is always intense, and Markovic rarely helped his cause.
The 22-year-old Serbian was loaned out to Fenerbahce, but injury disrupted his campaign in Turkey, scoring only twice.
Liverpool will not make their money back on Markovic, even in this inflated market, but with sides such as FC Schalke and AS Roma linked, a permanent move would probably be best for all parties concerned.
Markovic could go out on loan again for another season, but in all likelihood his chances of breaking through at Liverpool appear bleak, so he should move on this summer.
Mario Balotelli
No jokes or catchphrases anymore with Mario Balotelli – it was a risky move in a summer of disappointment when Rodgers signed the Italian international from AC Milan two years ago, and that risk has not paid off at all.
All Liverpool fans were hoping this would be the time when Balotelli matured and played consistently at a high level, showcasing the ability everyone in the world knows he possesses.
Alas, the more likely scenario happened, and now Balotelli is effectively without a club, as he is not in Klopp's plans and there has been little interest in the 25-yea- old.
If the Reds want Balotelli gone, they will have to accept significant concessions – a low transfer fee, or another loan deal where Liverpool pay a large portion of Balotelli's wages.
As a last resort, Klopp could even sanction the termination of Balotelli's contract, which has a year left to run. The pay-out would be considerable given Balotelli's wages but it would end Liverpool's headache with the striker and ensure he would not be around to provide distractions to the team.
Liverpool have tried to ship the striker off to anyone willing to listen, hoping that a rich Chinese side would come to their aid. Instead, Ajax are the only team rumoured to be interested in Balotelli at present, but whether the Dutch giants want Balotelli on loan or permanently, and whether they can afford him either way, remains to be seen – as is Balotelli's future at Liverpool.
Christian Benteke
Christian Benteke was meant to be Rodgers' final solution; instead Benteke personified Rodgers' demise, as the previous Liverpool manager demanded a striker with very similar attributes to Andy Carroll, a figure Rodgers had previously offloaded because of his lack of suitability to Rodgers' system.
Ultimately, Liverpool sanctioned the transfer, paying Benteke's full release clause of £32.5 million from Aston Villa, but it soon became clear that Benteke, like Carroll, did not fit in at Anfield, as the former Villa boss Tim Sherwood predicted.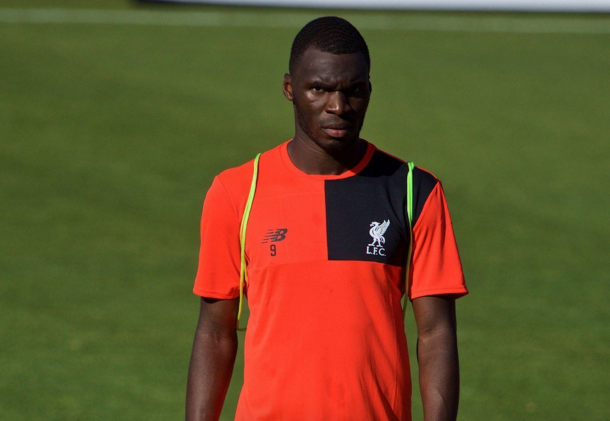 Despite his issues, such as lacking confidence, especially when one-on-one with goalkeepers, Benteke's debut season was not disastrous – with ten goals, only Roberto Firmino, Philippe Coutinho and Daniel Sturridge were ahead of the Belgian in the goalscoring charts.
With his pedigree from Villa, plus this year's market, Liverpool remain confident of recouping their entire fee for the 25-year-old.
Certainly, a price of at least £30 million seems likely (while a loan move to Hull City is not), with West Ham and Crystal Palace in particular keen to end the mismatch between Benteke and Liverpool.
Luis Alberto
Another odd signing.
Luis Alberto was meant to be another obscure young star that would make a £7 million fee seem a bargain, but the 23-year-old Spaniard never looked at the same pace of the Premier League and has been since sent back to Spain for the last two seasons.
After impressing with Deportivo in his second loan spell, Alberto has returned to Anfield and attempted to seize a second chance with the Liverpool first-team, but his days appear numbered.
Sevilla may have pulled out of the race, but there appear a host of Championship clubs, such as Aston Villa, willing to take Alberto on, with Liverpool's asking price at around £6m.
If Alberto does want to improve in England, perhaps dropping down a division would be in his best interests.
Lucas Leiva
Once an attacking midfielder and now a defensive midfielder and even, at times, a centre-back - Lucas Leiva has often divided people throughout his Liverpool career.
Early on, he was derided for a string of poor performances as he seemed at odds with the Premier League. Yet he was perhaps the only positive of Roy Hodgson's ill-fated reign, as the Brazilian became accustomed to a defensive midfield position and went from strength-to-strength.
Since, injuries have broken up his form and playtime, but he remained an important member of Klopp's squad last season.
With declining pace reducing his suitability in Klopp's system for a midfield role, Lucas instead tried his luck out at centre-back at times last season, and overall he was a huge success.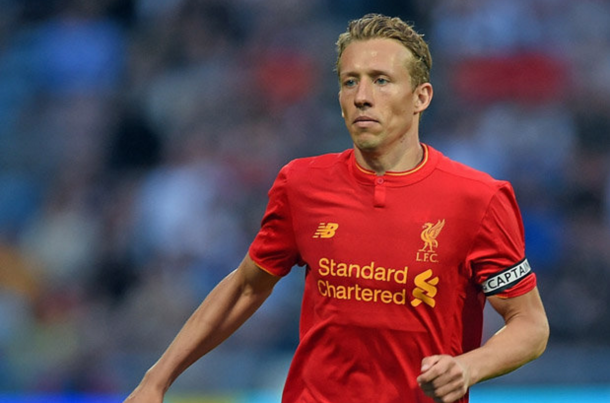 However, Klopp still only sees the 29-year-old as an emergency option, and perhaps, at this stage of his career, Lucas now feels it is time to recapture first-team football at another club.
His future has been in doubt now for several summers, and each time Liverpool fans react in various ways. This time, most are prepared to see Lucas finally end his nine-year stay at Anfield, but given his usefulness as a squad player, they do not want to see him leave on the cheap, with Galatasaray heavily linked.
Regarding the futures of these five players, Lucas is by far the most difficult player to decide on. If Liverpool do not sign another midfielder, then he should remain at the club for one more season, as his experience and new-found versatility will be useful assets for a squad that will probably endure several injuries from the rigours of the Premier League and Klopp's intense style of play.
Yet if Lucas does leave this summer, then he should be commended for having turned his Liverpool career around, becoming one of the most popular players at the club.