Sunderland finally made some significant strides in the summer transfer market after announcing their first signing on Friday. The black cats brought in Papy Djilobodji on a four-year contract after a £8 million move from Chelsea.
However, Jeremain Lens admits that they need to work more in the market for more new faces following the arrival of Djilobodji.
David Moyes is very keen to add to the much-needed defensive midfielder, as well as securing further reinforcements in midfield, attack and right-back. At the moment, the team is looking a little thin in areas.
High spirits
Lens is optimistic that the club are working hard on possible incoming transfers and believes that Sunderland must have a better start to the season compared to previous campaigns. They have not won a league game in August in the last five years.
He feels the team finished last term "quite well", and both the players and Moyes will work towards continuing on the high performance at the "start of the season".
"We have the players, we have quality," he added.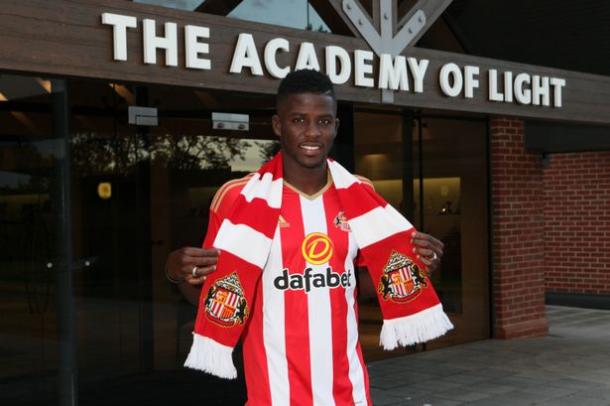 With the desire to have "more players" a high priority, the club are working hard behind closed doors. Lens is hopeful that, before the season starts on Saturday, Sunderland will "get more players in".
He added, "Then with this squad, we need to start better than we did last year."
Looking back on Friday's 1-1 draw against Borussia Dortmund in Austria and the what is go come, Lens told the club's official website: "It's the last game of pre-season, and I think it's a good result."
An encouraging ending to pre-season for the Lads - after going unbeaten - is something that must "continue" if they are to have a successful season.
The new campaign starts at Manchester City, and Lens believes it will be a "difficult" game, and that City afe a "big team". The same strategy to be defensive that was played against Dortmund will more than likely be used against City, with the hope to try to "score one or more goals".
He concluded: "We did well, we trained very hard. We still have one week to go before the next game and hopefully, we'll start well this season."