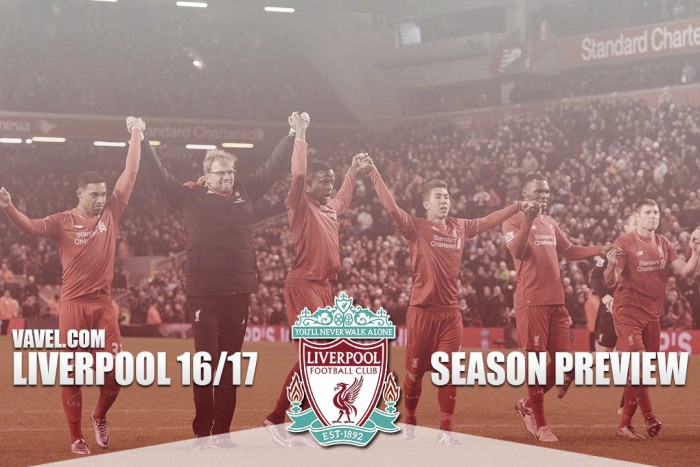 Jürgen Klopp will hope to use the experience gained from his first season on Merseyside as a springboard for a successful 2016-17 Premier League campaign as Liverpool target a return to the top-four.
The German, who has already declared this summer that they will be a "real challenger" now that he has stamped his mark on the squad, will take charge of his first full season after only coming into the club last October.
Though he made no signings in his first nine months at the helm, the impact he had was there for all to see. The same team under Klopp's predecessor would not have enjoyed nearly as memorable a campaign.
The 49-year-old took the Reds to two finals in his first season, including a remarkable run in the Europa League that saw them down Manchester United, Borussia Dortmund and Villarreal in their run to the final, in which a catastrophic second-half collapse saw them lose 3-1 to Sevilla in Basel.
But the optimism the manager provided, uniting the fan base behind the team and stirring memories of yesteryear with the atmospheres he managed to evoke at Anfield, has transformed the mood at a club who were in the doldrums just 12 months ago.
Klopp the key to Liverpool's revitalised sense of hope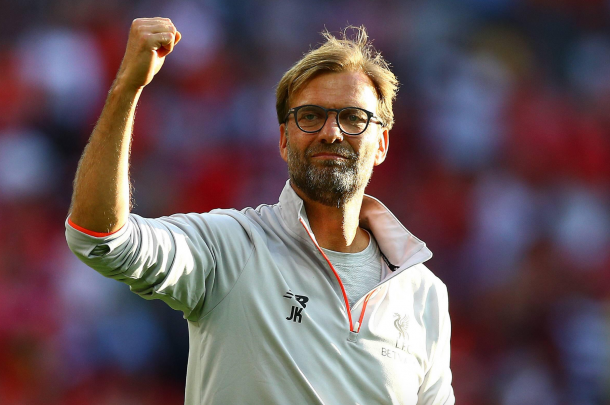 Although Liverpool are without continental football this season, having finished an underwhelming 8th in the league after concentrating on their run in Europe, there is the hope that sole focus on domestic exploits can help to inspire something special.
Such optimism, it could be argued, could be largely taken from the fact Liverpool's unforgettable 2013-14 campaign - the closest the club have come to ending their now 26-year wait for a title. That was the last season the Reds had no European football and the benefit of just one game a week was obvious.
But while this year is unlikely to be the year that wait for an overdue title ends, there is the feeling that the club could at least take a huge leap forward towards a long-awaited crown.
More time to train and more time to rest and recover between games - of which there will be much less than last season's 63 - will undoubtedly be beneficial. Especially given the exhausting 100 miles-per-hour football Klopp demands from his side.
The six-year contract recently handed to the Reds boss, signed exactly nine months to the day he was appointed at Anfield, says plenty about the belief of Fenway Sports Group in the manager's ability and suggests, they too, think he is the man to restore them to former glories.
Right now, on the red half of Merseyside, who doesn't think the same? After all, he appears ready-made for the job. His past successes with 1. FSV Mainz 05 and Borussia Dortmund are near identical to the task required from him at Liverpool.
His ideals and philosophies, and his renowned counter-pressing style-of-play, seem to align with the Reds' needs perfectly and the environment he has already helped shape is one much more optimistic and buoyant than before his arrival.
Of course, there must be caution. A manager of Klopp's standing by no means guarantees success and this is a club that have only finished in the top-four twice in the last eight years.
The task that faces the manager is sizeable.
This year will arguably one of the toughest in his managerial career. That's because this season's Premier League looks likely to be the most competitive yet.
The arrivals of Pep Guardiola at Manchester City, Jose Mourinho at Manchester United and Antonio Conte at Chelsea - just for starters - provide immense competition at the top. It's a different challenge to the one Klopp faced last season and in Germany before that.
Summer signings to inject the qualities that Liverpool lacked last year?
But Klopp has began to assemble a squad of giant-killing potential and his business this summer speaks volumes about what he believes is the right way forward. He's providing the foundations for plenty of 'heavy metal' football, you might say.
Recruiting what they lacked last season - with Joel Matip providing added strength and height at centre-back and Sadio Mane's arrival giving a dynamism and explosiveness in the final third that wasn't there last term - Klopp has done well.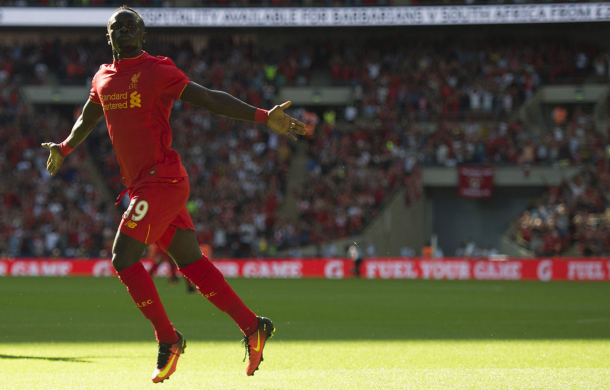 The price tags of Liverpool's new additions have been discussed by many, with suggestions the Reds have overpaid for players who won't significantly improve their team. That idea, however, is wrong.
Of their seven signings, all improve the squad and several directly improve the starting line-up. Though they might not be the kind of high-profile names that supporters had hoped to see when signing Mario Gotze appeared a possible arrival, they will have a greater impact than might be expected.
The analysis of whether this window is a success will come in time, with the scope for more recruitment before August 31st and the fact that players who initially struggle could become vital over the long-term.
The improvements of Dejan Lovren and Adam Lallana, once thought as overpriced mediocrity, under Klopp clearly demonstrate as such - and if the manager can get as much out of the new signings as he can the players he inherited last season, it could be an entertaining nine months of football for Liverpool supporters.
In terms of outgoings, Liverpool have also done well. Recouping commendable fees for relatively bit-part players Jordon Ibe (£15 million), Brad Smith (£6 million), Martin Skrtel (£5.5 million) and Joe Allen (£13 million) - with more still to leave - reflects
Klopp haslined his squad and in doing so, has ensured Liverpool have earned plenty of money back. Only Christian Benteke, Mario Balotelli and potentially Lucas Leiva and Lazar Markovic remain of the senior players whose futures look uncertain.
Obviously it's far too dangerous to read too much into pre-season, but the performances of their summer signings - particularly players such as Mane, Marko Grujic and Ragnar Klavan - have provided plenty of promise.
Though there are still weaknesses that need to be addressed, with even the most rigorous of pre-season programmes having failed to help Klopp prevent niggling muscle injuries, the squad is in very good shape.
Only one area of real concern remains, with a lack of cover in the full-back positions, coupled with Alberto Moreno's consistent inconsistency on the left side of defence, this squad's biggest weakness.
There are other positions that could be improved - perhaps in defensive midfield and even still at centre-back - but Klopp believes otherwise and his opinion on the squad ultimately matters more than any other.
He has done plenty to improve his options, particularly his options for a dynamic 4-2-3-1 formation. Going forward, which is where much of the excitement of watching Liverpool will stem from throughout 2016-17, there an abundance of different options.
The Reds' 4-0 pre-season demolition of Barcelona, albeit in a friendly against an undercooked side, served as evidence for what Klopp will look for from his side.
All four goals derived from aggressive high pressing which set away quick counter-attacks that ruthlessly exposed defensive weaknesses and allowed Liverpool to rack up a comprehensive victory.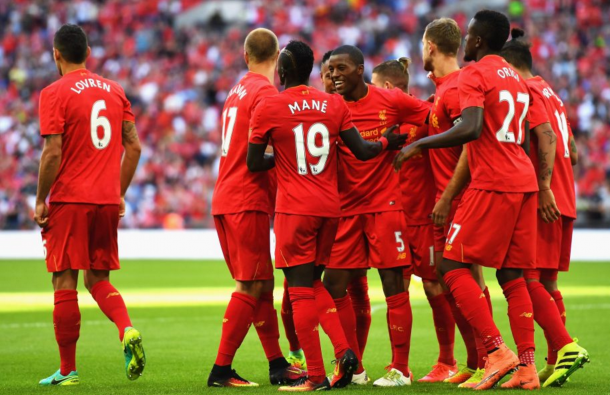 The link-up play between the likes of Mane, Roberto Firmino and Philippe Coutinho - as well as the impact of substitutes like Divock Origi and Grujic - was a genuine joy to behold.
While there was also evidence in pre-season - against AS Roma and Chelsea - that breaking down deeper-defending sides may be their major shortcoming, Klopp will hope to solve the kind of issues that saw them drop too many points against lesser sides last year.
That will be one of the biggest question marks over this team for the forthcoming season, having demonstrated their ability to upset the biggest and best teams last term.
Avoidable slip-ups seem to have been the club's Achilles heel for a long time and there were plenty under Klopp last time. Convincingly beaten by West Ham United, Newcastle United and Watford in some of the most memorable - or even, forgettable - defeats, Klopp will not want to see a repeat of similar setbacks now.
Time on the training pitches will have helped them to deal with such situations, as well as time to heal from the chastening Europa League final defeat, but for Liverpool - consistency remains the issue. Last season, you just weren't sure which side you were going to get.
Liverpool's attack - Klopp's all-consuming beast in the making
Another thing Klopp's Liverpool must prove is that they can ensure a balance between defence and attack. With their incredible array of options going forward, they should improve on the 63 goals in 38 games of 2015-16.
They were the top goalscorers in the league this calendar year and if they can retain fluidity and cohesion with players like Wijnaldum and Mane coming in, the tools are present for Klopp to construct an unforgiving attacking force.
If they do, look out for players like Origi and Mane to have a huge say. Daniel Sturridge, injury issues permitting, will be Klopp's go-to frontman but 21-year-old Origi - having scored 10 goals in his first 12 months at the club - will be the second-choice and will be ready to step in at a moment's notice.
A tantalising blend of pace, strength and fine technical ability - this year could be the year in which the young Belgian shows why Liverpool had been scouting him since his early teenage years.
Mane, meanwhile, was branded inconsistent when he joined - becoming Liverpool's third-most expensive signing ever in the process - but has showcased exactly why Klopp moved to bring him in over the course of pre-season.
His energy and enthusiasm, paired with a directness in attack and the work he does defensively, make him an invaluable asset and the wide-man will eventually justify his price tag provided too much isn't expected of him too soon.
But apprehension remains as to whether Liverpool's defensive issues are really answered. A new left-back would help quell such worries due to Moreno's erraticism, yet tightknit defending has not been a word synonymous with the club's back-line since the height of Rafael Benitez's days.
Making Liverpool better at beating other sides is one thing, making them harder to beat is another altogether. Matip is a shrewd signing that bolsters the defence, but Klopp must settle on a trusty partnership between him, Lovren, Mamadou Sakho and Ragnar Klavan. Quite who he goes with is anyone's guess, but Lovren and Matip seem the favourites once all are in contention together.
Become more solid at the back, and Liverpool's hopes of sustaining a real challenge towards Champions League qualification and maybe a position in the table even higher, will be boosted greatly.
Up the other end, it's difficult to narrow Liverpool's threats to just a couple of players, for it will be their overall ability as a team that defines them. Just as it was Leicester City's last season and Portugal's at Euro 2016, Klopp will look to harness the squad as one.
If he can get them playing to the collective level that he clearly envisages, then anything is possible but it's a long way to the top if you wanna rock and roll.