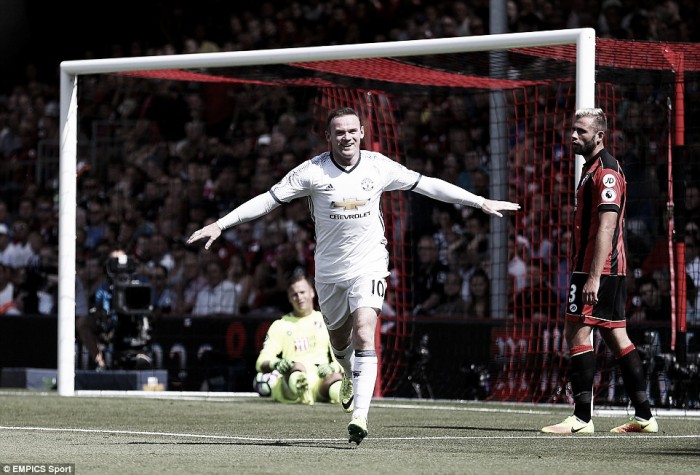 Manchester United captain Wayne Rooney has said that there is more to come from the Red Devils after their opening 3-1 victory over AFC Bournemouth.
Start as you mean to go on
Jose Mourinho couldn't have wished for a better start to the Premier League season, with a convincing three points against Eddie Howe's side.
Juan Mata opened the scoring five minutes from the break, before Rooney doubled the score just before the hour mark. Zlatan Ibrahimovic secured the win with the third on his Premier League debut, with Adam Smith grabbing a consolation.
But despite the strong opening win, Rooney insisted that there is more to come from Mourinho's side.
He told Sky Sports: "It's always important to win your first game. I thought we played some good stuff, especially in the second half," and said he believed that "there was some good build-up play and counterattack play. I thought we deserved to win."
He continued: "It's always nice when you're scoring. I had a couple of chances and maybe could have got one more, but I was pleased with my overall performance and getting the goal and the three points," and firmly stated: "I believe in my own ability, I'm confident and I believe I'm good enough to play. And if I play where I played today I'll score goals."
Rooney concluded: "Some players are still getting up to full fitness in the first game of the season. You're never quite where you want to be, I'm sure that will come after a few games."
The England international also admitted: "We know we can play better than we did today [Sunday], although we did quite well, and I'm sure we will over the coming weeks."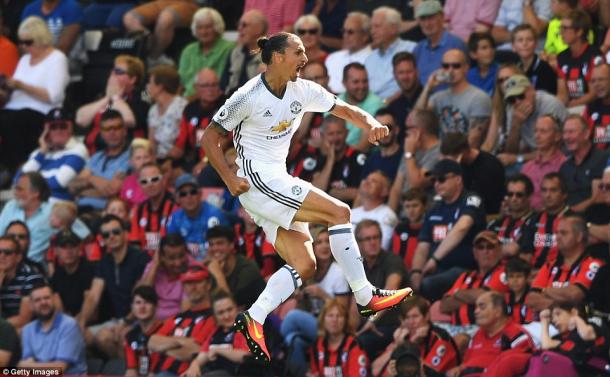 Special praise for a special player
The stage was set at Dean Court for Ibrahimovic, and the Swede certainly delivered. Many questioned how the 34-year-old striker would do in the top-flight, but has gone a long way to prove the doubters wrong, and Rooney was full of praise for his new teammate.
He said: "Zlatan is obviously a top-quality player and it's always great to play with him. He's a target man but also has great feet," and declared: "I just have to move off him and try to get to into the pockets of space that are available."
Rooney concluded: "He's played in different leagues throughout Europe and scored in all of them and I've no doubt he'll continue to score for us."
Manchester United continue their season against Southampton at Old Trafford on Friday, August 19 with kick-off at 8pm BST.