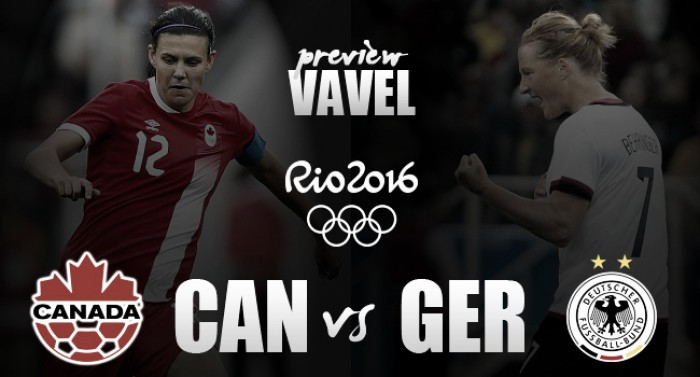 Both Canada and Germany head into Tuesday's game with the chance to make history; neither have made it to an Olympic Games final.
They now have the chance to do just that at Rio 2016, with just one win separating them from a chance at a gold medal.
However, it is far from a foregone conclusion as to who will come out on top; even after both met in the group stages.
Germany edging over the line
Aside from a solitary goal for Zimbabwe, Germany's 6-1 over the African side would have given Silvia Neid's squad a confidence boost. Sara Däbritz, an own goal, Melanie Leupolz, Alexandra Popp and a Melanie Behringer brace saw the European Champions lay down a real marker.
Next was Australia and where it all began to fall apart, seemingly. Sam Kerr and Caitlin Foord gave the Matildas a two-nil lead just before the break, only for Däbritz to pop up with a superb finish before the half-time whistle. It almost all of took a tight and tense second period to get an equaliser, with Saskia Bartusiak popping up at the death.
It was then a case of holding their breath and hoping Australia couldn't fire seven past Zimbabwe after Melissa Tancredi's brace cancelled out Behringer's early penalty; Canada were 2-1 winners, and finished top as a result. As for China in the quarters, it was Behringer and a stunning strike that sealed their place in the final four.
It would be a surprise to see Neid change her starting line-up going into this game. No matter how lacklsutre Germany have been, this side are still managing to grind out the necessary results to continue their progress in the tournament and that - at the end of the day - is all that matters.
Despite entering her 13th season as a professional, Behringer continues to show no signs of aging in terms of playing ability; especially with her regular contribution to the German goal tally. The Bayern Munich midfielder has been there when needs be, and another big performance will be vital to any German success on Tuesday.
The other player to outshine the rest - in terms of goalscoring at least - is Däbritz. A club-mate of Behringer's, the talented attacker has also popped up with vital goals throughout the games. Her technical ability and slick playing style mean she can turn a game on it's head in mere moments.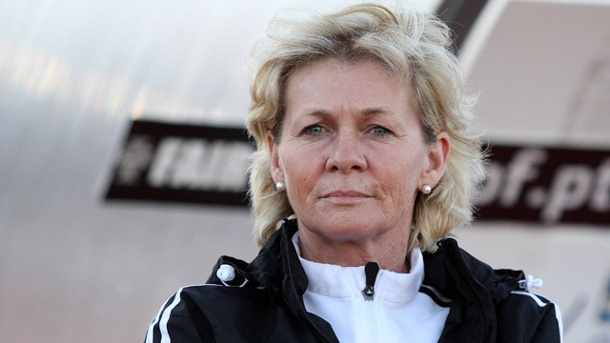 Canada keep on winning
John Herdman's side are the only team left in the competition to have won every game, which speaks volumes given that they have beaten Australia and France - as well as Germany and Zimbabwe - to get this far. Now, tasked with taking down Neid's side once more, the County Durham man will be hoping for a repeat performance.
It all could have been so different for Canada, though. They took the lead against Australia after Janine Beckie tapped in the fast Olympic goal of all-time, only to see Shelina Zadorsky sent off after 20 minutes. However, a staunch showing at the back and Christine Sinclair's 164th international goal gave them a 2-0 win.
The next game was a routine 3-1 win over Zimbabwe - with a Beckie brace and Sinclair rounding off the scoring - before the crunch clash with Germany followed. Despite the Behringer penalty giving Germany the lead, Tancredi's double was enough to seal the win and top spot.
France were in the way to set-up a shot at a medal, but Sophie Schmidt's second-half volley secured yet another 1-0 win over the French in the Olympics and a semi spot.
Much like Germany, it should be pretty much 'as you were' with the Canadian line-up. The only change could come in the form of Josée Bélanger replacing Allysha Chapman, who was forced off with a nasty knock to the head against France. Bélanger put in a fine shift and would be a justified inclusion regardless.
Canada are deserved semi-finals and it would be perhaps unfair to see them relegated to the bronze medal match after some mighty defiant performances in this tournament. The form of Stephanie Labbé, in particular, has been incredible; conceding just two goals throughout the four games to date.
Predicted line-ups
Canada: (4-3-3) Labbé; Lawrence, Buchanan, Zadorsky, Bélanger; Matheson, Scott, Schmidt; Fleming, Sinclair, Beckie.
Germany: (4-2-3-1) Schult; Kemme, Krahn, Bartusiak, Maier; Behringer, Maroszan; Leupolz, Däbritz, Mittag; Popp.