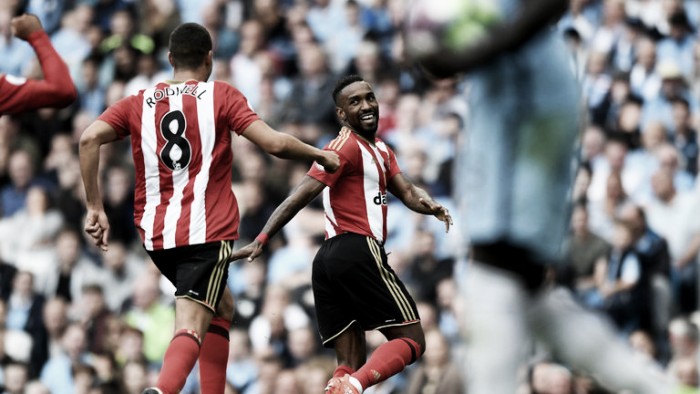 Last season the weight of Sunderland successful relegation battle rested on Jermaine Defoe's shoulders and he delivered, with his goals keeping the club afloat.
Once again Defoe is expected to be the club's main man and the pressure is back on as a new season begins with a new manager, with Sunderland hope to finally move away from the relegation zone.
Thriving under pressure
It didn't take long for Defoe to respond to any questions of doubt over whether he could replicate his performances of last season, scoring in the opening fixture against Manchester City as he became the joint 10th highest goal scorer in Premier League history. Further evidence that he knows how to get the job done under pressure.
The experienced striker doesn't feel the pressure as he told Sunderland Echo simply "people expect you to score goals" and "I want to score goals" which makes it a simple situation for him. Defoe is aware of "how important" his goals are to the club, but he also believes that this season "the rest of the lads will chip in" as Defoe claims Sunderland have "some good players".
Defoe's confidence is clear - from his performances on the pitch to his attitude away from it - and he revealed that he tells the defence before games: "You lot keep clean sheets and when we get the chance we will score."
Despite the difficult opening fixture Sunderland pushed Man City to their limits and came up just short, but he believes that they will have a "good year" and if they continue to perform to that level the signs are clear that they could.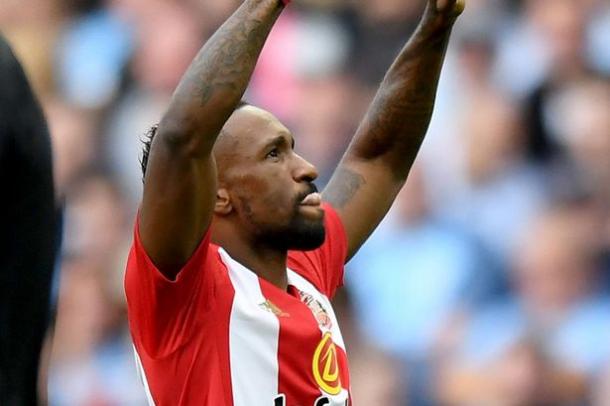 English dreams
After not being selected for England's Euro 2016 campaign, despite admitting he thought he "had a chance" after a brilliant season, Defoe has not given up on a dream of adding to his 55 England caps.
With former Sunderland manager, Sam Allardyce now in charge of the Three Lions perhaps there is still a chance for Defoe to wear the England shirt one more time and Allardyce was present to see Defoe get his first of the season this weekend.
However, despite the possibility of him playing again for his nation, Defoe just wants to "get his head down" as after all "Ssrikers get judged on scoring goals" and if he does that then Sunderland fans will call for him to be included.