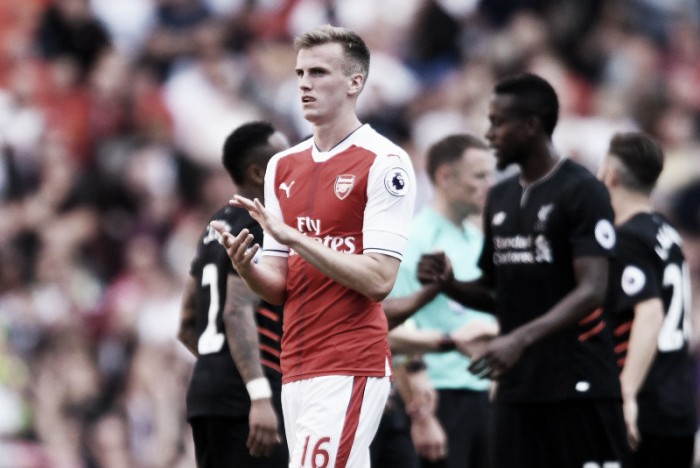 Following Arsenal's disgraceful opening day defeat to Liverpool, Arsene Wenger spoke about the game, describing the downs and very few ups of the 90 minutes.
A terrible start for Arsenal
Sunday was certainly a day to forget for those associated with Arsenal, as the Gunners were defeated in their opening game for the third time in four years.
This time, it wasn't just defeat for Arsenal, but a realisation that the hopes and aims for this season carried on from last season hadn't been met or achieved.
Arsenal were embarrassed by Liverpool to put it kindly, going from 1-0 leaders to 4-1 down at home. The majority of the blame went towards the manager for his failure to prepare for the game in pre-season, bringing in recruits as injuries occurred and squad expectations were stretched.
In the end, Wenger decided to play a young centre back partnership of Rob Holding and Calum Chambers. Holding was signed from Bolton Wanderers in the summer for a sum of around £2m, despite having no Premier League experience, the youngster was the subject of sympathy after ninety minutes as the weakened back four was targeted more than effectively by Jurgen Klopp, as the first twenty minutes of the second half became an ambush.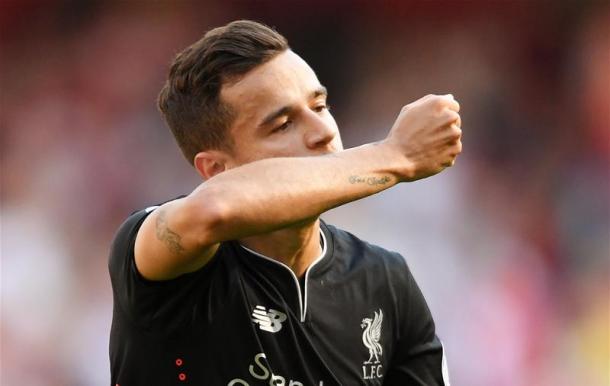 Wenger speaks to the club website after the loss
After the game, Wenger reassured Holding that besides the home team conceding four, he was impressed with his debut. In truth, the 20-year-old was not at fault for Arsenal's victimisation, he simply shouldn't have been thrown in the deep end so early on in his Arsenal career.
Speaking to the media, Wenger touched upon the 4-3 home defeat. "I believe that we kept going and we have shown mental strength and overall there are many positive aspects in our game, but we are very disappointed because we lost the game."
He followed by speaking about Rob Holding's personal performance: "I think he did very well overall. He was one of the positives of our game today."
Wenger added, "He has shown intelligence and quality in defending and quality in passing forward and overall I think it's a very positive game for him."
The difficulty unfortunately increases for Arsenal, as they travel to the home of the champions this weekend, to play Leicester City.