 Manchester United goalkeeper, David de Gea has welcomed the return of Paul Pogba to the club, and claims that it feels like the French midfielder had never left the club.
Pogba feels like he is home, says De Gea
Pogba rejoined United last week in a world record transfer after leaving the club to join Juventus in 2012, and is set to make his Premier League debut on Friday against Southampton.
Ahead of the Frenchman's debut, De Gea was keen to let everyone know of his excitement of Pogba joining and says that he feels that the midfielder is home.
Speaking to MUTV about the excitement surrounding Pogba's reappearance in the Red shirt, De Gea said "I think he is something special" that will improve the team a lot. The goalkeeper continued, saying that Pogba has "played here before and I think he's home", which makes everyone so excited to see how much he has improved in his time away.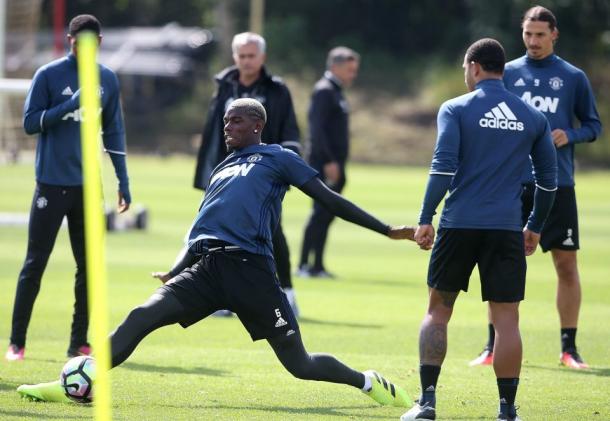 De Gea admits that Pogba "feels like this is his home" and he has some unfinished business at the club which makes all of the players "really, really happy to have him again in Manchester". Pogba has plenty of friends still in the side and De Gea feels that he feels like the midfielder had "never left the club" and that he is "really good for the team".
De Gea believes United have the team to challenge for trophies this season
The arrival of Pogba along with other players this summer has got everyone believing that under Jose Mourinho can challenge for the Premier League this season. The notion was helped after a good opening to the campaign, as United defeated Bournemouth 3-1 on Sunday.
De Gea shares this excitement and feels that the club now have a "good mix of young players and experienced players" which is needed if the club is to be successful. The Spanish keeper says that the experienced players are "really good for the young players" as they will only help them to improve by learning from them.