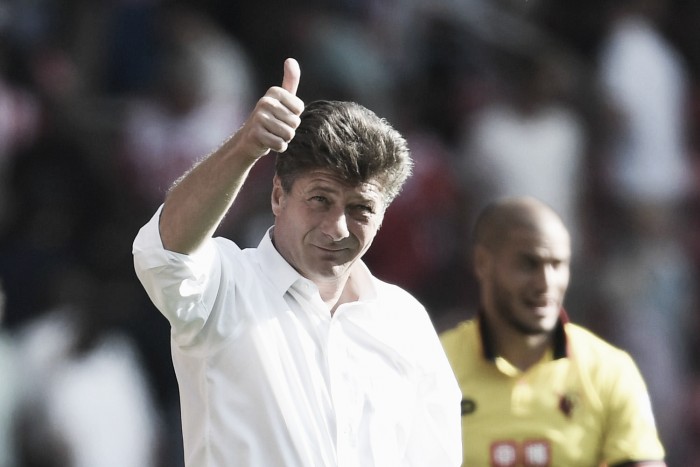 Walter Mazzarri made his Premier League debut on Saturday, as he managed Watford for the first time in the league. Watford were of course expecting a challenge when they travelled to St Mary's to open their Premier League campaign against Southampton, however, the Hornets didn't seem at all phased by the pressure of facing higher opposition as they settled for a draw.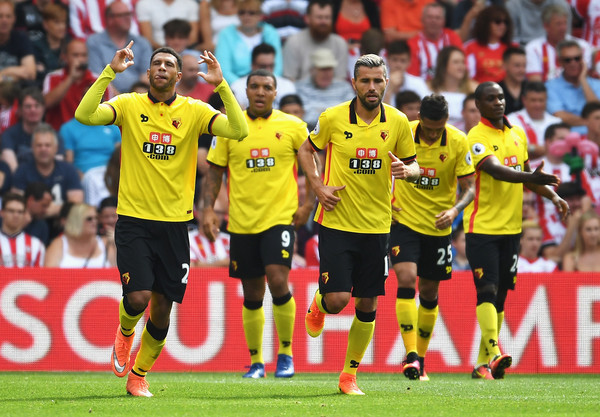 Watford earn a point away from home on the opening day
Mazzarri's men took the lead within the opening ten minutes of the game, as Etienne Capoue claimed his first competitive goal for Watford, despite scoring his official first goal in a pre-season friendly.
To the disappointment of the visitors, Southampton equalised in the second half as Nathan Redmond scored on his competitive debut for the Saints. Southampton applied the pressure for the majority of the game, yet Watford stood strong and were worthy owners of an opening day point away from home.
Mazzarri content with his new team's performance
After the game, Mazzarri revealed his satisfaction with his team's overall performance, speaking to a translator, Mazzarri declared: "I'm very happy and especially how the team played until we had used 100 per cent of our energy. They played the way I like."
Watford played in Mazzarri's favoured 3-5-2 formation, with the emphasised role of the two supporting wing backs. The formation seemed to work well for Watford, as they looked balanced and comfortable in possession throughout the game, as well as posing an attacking threat on a few occasions.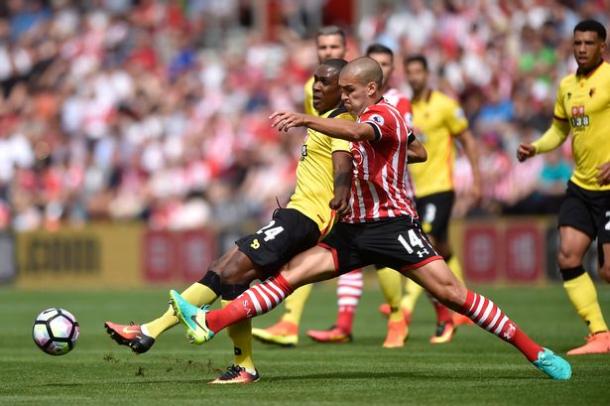 Mazzarri continued to reveal his happiness with how his team played, despite claiming that none of the starting eleven had ninety minutes in their legs. "Until the moment they scored we were playing well, had good energy and had a very good 20 minutes of how I like my team to play. Unfortunately, we could have closed the game in the first half but we didn't."
Further challenges ahead for the Hornets
The challenges only continue to intensify for Watford as their next four league opponents come in the form of Manchester United, Arsenal, Chelsea and West Ham United. With added confidence and time on the pitch together, plus added fitness levels, can Watford surprise some of the more well respected teams in the Premier League?