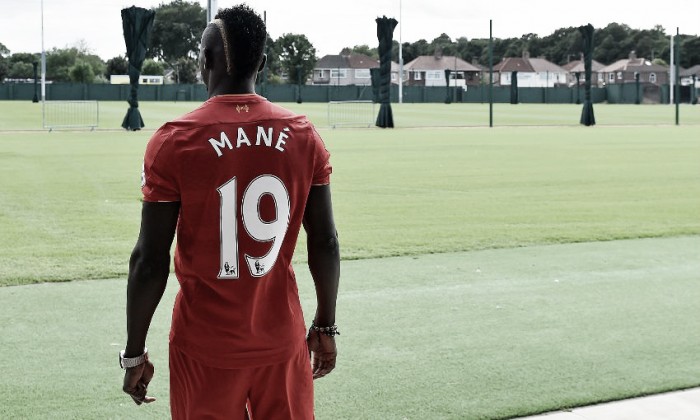 After a few weeks of impressive displays for Liverpool, which includes his man of the match display against FC Barcelona, Sadio Mane has already started feeling "at home" at Anfield, which is a credit to the strong team spirit and passion fostered by the manager Jürgen Klopp.
He has settled into the team quickly and produced a wonderful debut performance against Arsenal on the opening day. He scored a brilliant solo goal in the Reds' 4-3 victory, although Klopp acknowledged that the pacy attacker could still do even better.
Challenging for places
Klopp has plenty options to go for in attack for his team and Mane is looking forward to the challenge of making a place for himself in the starting eleven. He believes that the "big quality" in the entire squad has helped him adapt to life on Merseyside.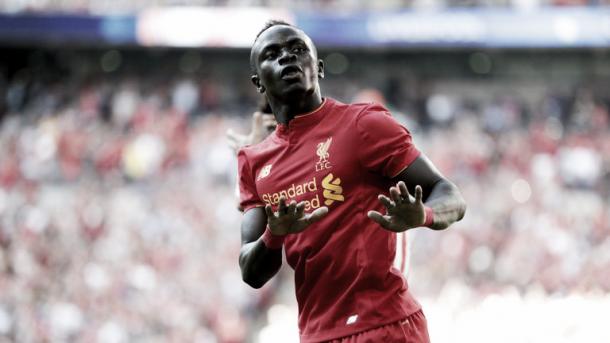 When speaking to Liverpoolfc.com, Mane said that he was "very happy" to be at the club. He spoke about how the team is "trying to work" on the pitch and in training, by listening to the coach.
Mane is so far happy because "everything is going well." He says that "there is a very good team spirit", which is hard not to see given Klopp's passion runs through on a matchday and must filter down to the players at his disposal.
He has praised Klopp for his help which has enabled them to "give their best" and Mane believes that "this is important."
Striking an optimistic note
The Senegal international has settled in well with his new teammates at Anfield and says that he is "close with everyone." He is trying to give his best in training and he also added that he is "impressed by the players" because the club has a great team with "big quality."
Mane also spoke about the importance of "doing it as a team" and he believes that if they learn how to do that, they will be "successful."
He explained that the competition for places at Liverpool will only serve to better the players and that such close competition is to be expected at a massive club like Liverpool.
The winger insisted that they have "great quality in the team" and that it is "good" for the team, he added that having "very good players" in the team is "good for everybody."
Mane is optimistic about the upcoming campaign, he says that the players "always try to help each other", it's normal and that it makes the team "stronger."
He spoke of everyone's happiness and the good mood in the Liverpool camp, and believes that this season will be "good for them."
Mane, meanwhile, is expected to miss out on Liverpool's second Premier League game of the season at Burnley this weekend due to a muscle injury that sustained in training.
The news will albeit come as a relief after initial fears suspected Mane had dislocated his shoulder and could be set for a lengthy lay-off. Instead, Liverpool fans will hope for a speedy return of their No.19.