 Memphis Depay still has a believer in him, and that person is the most important one in his career right now. Manchester United manager Jose Mourinho has stated that he wants the young Dutch winger to remain at the club despite all of his struggles last year.
Depay was bought while Louis van Gaal was still the manager of the club. He was bought from PSV Eindhoven for a fee of 25 million pounds but struggled mightily in his first season, scoring two goals in the Premier League.
Mourinho has faith
The Portuguese manager said that of course, he wants Depay in his squad. Mourinho didn't want to go into too much detail of the Dutchman's last season but knows the player that he saw at PSV and at the World Cup for the Netherlands two years ago. He wants to keep him based on the player that Mourinho saw during his PSV and World Cup days.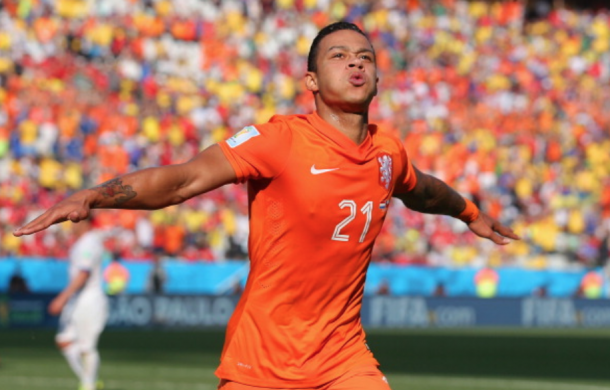 He continued by saying that Depay is a good kid and professional and that he believes in him. Depay was unconvincing this preseason and was an unused substitute in the team's 2-1 Community Shield win over Leicester City. He did come on as a substitute however, against Bournemouth, coming on for captain Wayne Rooney.
Last year's criticisms
The 22-year-old struggled to find his footing in the Manchester United team last year, only scoring six times in 46 appearances with the club. His off-field image was scrutinized for showing up in a luxury car to training, but Mourinho believes that just because he is driving a nice car, doesn't mean that he isn't thinking about football.
Players like Depay will be given a chance to stake their claim in the squad once the team joins both the Capital One Cup and the Europa League.