 Sam Johnstone wants to play regular first-team football, but he is unlikely to get that under Jose Mourinho. Due to the lack of first-team football, the goalkeeper has hinted he could leave the club before the transfer window ends to seek regular playing time.
Johnstone's contract is up at the end of the season and warmed up with David de Gea and Sergio Romero in the team's first two games of the season during the Community Shield and Premier League respectively. However, he was not even named to the matchday squad in the team's 2-1 over Leicester City and 3-1 win over Bournemouth. He is currently playing with United's reserve team.
Johnstone speaks with MUTV
After the reserve team's 1-0 win over Leicester City, Johnstone spoke with MUTV about a potential move. He said that he'll never know when his chance might come, but that he does need to play football. He followed by saying that he's been on loan in the last few seasons and enjoyed the feeling of playing football for points in front of crowds.
He finished off with by saying that while he's here, he hopes to do his job and can show Mourinho that he can push both Sergio Romero and David de Gea. Last year when de Gea was going through his transfer saga with Real Madrid, Johnstone was named to the bench in United's first six games ahead of the Spaniard while Sergio Romero started.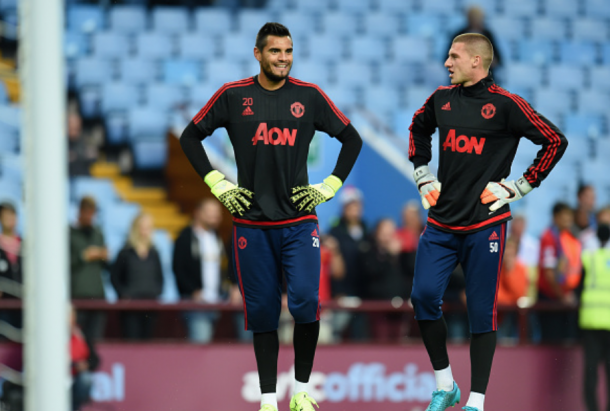 Johnstone's loan spells
The 23-year-old has been loaned eight times in his United career, all to lower-level sides. He didn't feature in his first-career loan spell to Oldham Athletic but finally debuted for Scunthorpe United later in the 2011-12 season. His most recent loan spells were to his hometown of Preston to Preston North End where he has family ties because his grandfather, Glenn Johnstone, played goalkeeper.