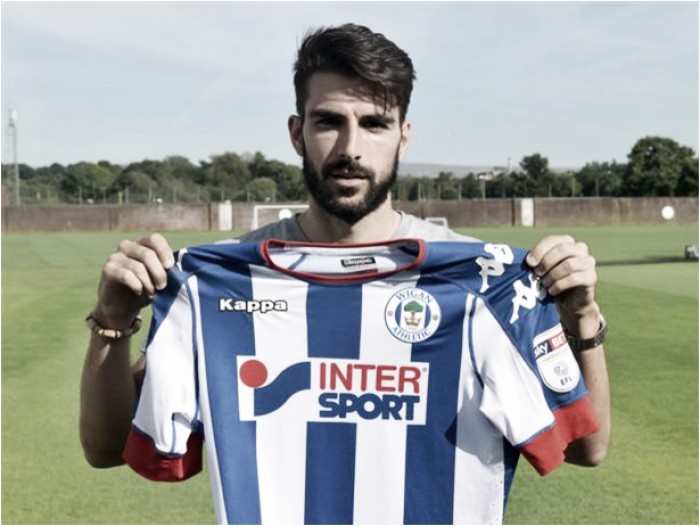 Spanish midfielder Jordi Gomez has left Sunderland in order to re-join former club Wigan Athletic on a one-year deal, returning to the Latics for a second time after originally spending five years at the club between 2009 and 2014.
Wigan secure Gomez's signature after acting fast
The current Wigan manager Gary Caldwell is of course a former team-mate of Gomez's, with the Scotsman stating that "we all know what Jordi can do" and also that the club "had to work really hard" in order to get the deal over the line within their budget.
Speaking to the club's official website after being unveiled as a Wigan player for the second time, Gomez said that he is "really looking forward to [his] new time in Wigan."
The 31-year-old conceded that his second season for the Black Cats "wasn't as good" as the first, leading to him feeling that he needed to make a decision on his future, with Wigan being "one of the first clubs to want [Gomez]".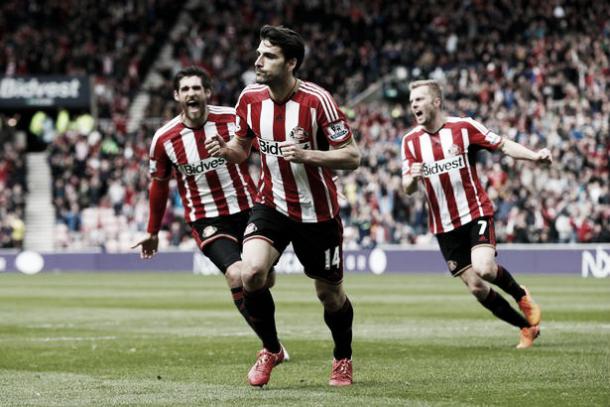 Fan favourite watched from afar as Latics struggled
After leaving the club on a free in 2014 to sign for Sunderland, Gomez admitted he "always looked out for [Wigan's] results" and could only watch as the club slipped into League 1 after a hugely disappointing 2014/15 season.
Wigan were able to bounce back into the Championship at the first attempt however, ending the season as League 1 champions, a feat that Gomez described as "brilliant for the club".
The Spaniard enjoyed mixed form throughout his time in the North-East, scoring six goals in 39 games for Sunderland before being sent on loan to Blackburn Rovers for the second half of the 2015/16 season, where he netted three times in 19 appearances.
Now Gomez returns to Wigan eager to pick up where he left off in the 2013/14 season, which saw him hit double figures across all competitions as he scored 11 goals in 46 appearances for the Latics.