 Sweden have drawn fire for favouring a more defensive style of football at Rio 2016, but is negative football the cardinal sin of football? I don't think so.
Winning without a haymaker
"But it's boooooooring!!" So-called negative football. It's boring, it's not for spectators, nor is it for sore losers.
When you step into a boxing ring against a heavyweight you put your hands up, if you drop your arms away from your face, if you open up your body you opponent can land a knock-out blow. You don't charge them, you put your dukes up and duck and dive. You protect yourself first then you land your own blows.
When you swim or your sprint, you're told to run your own race. You're parallel to your competitors, you race side by side and the fastest (or smartest) wins. But that's not football, you're not side-by-side, you're charging at each other head first. Just like when you box, you're toe-to-toe and as such you play your opponent, you don't give them an inch.
Shoot-Out #1
The USA are the current World Champions; their attack is to be feared. Alex Morgan, Christen Press, Tobin Heath, Carli Lloyd, Lindsey Horan, ect. are fearsome, they are some of the best in the game at what they do. Why would Sweden, with their far weaker attack try to out-play their opposition? Full-out attack for 90 minutes? That's suicidal.
What do you do when you're a smaller team up against a heavyweight? You defend, it's not a new concept, we see it week in, week out in domestic leagues around the world. Is it cowardly? No. You don't need to come out with your arms swinging. Did Sweden play how the US wanted them to? No, but why would they? Why would you fit your game to suit your opponents?
The Swedes knew the odds were against them in their first knock-out, they could try to sit for 90 minutes but that's no easy feat, the concentration required is usually unsustainable. We've seen some of the smartest and well-regimented club sides buckle under the pressure and in the searing heat of Brasília, Sweden knew they had a job and a half on their hands. When you're one of the biggest and best teams in the world, you're used to your opposition banking up and making life hard, it's then up to you to work a way through and round the road-blocks.
The US won the World Cup playing sub-par football and at no point addressed the issues on the pitch, the warning signs were all there but they went ignored. Maybe the players and fans would have rather Sweden came out prepared to attack, as Colombia did.
An open game suits the US, and they were left frustrated at the start of their last group game, Colombia still finding their feet and willing to sit back but when they moved forward they caused problems – as they have in the past. Their two goals were from free kicks, but you don't win a free kick 25 yards out by camping in your own half. Had Sweden come out swinging, there's every chance they would have still progressed but to defend so staunchly for two hours is no mean feat.
The exit from the tournament should prompt an inquiry and the US may finally address their problems. No matter what happens in Rio, no one can take their World Cup medals away, and they will be the reigning world Champions for the next three years and maybe by France 2019 they'll be ready to compete again.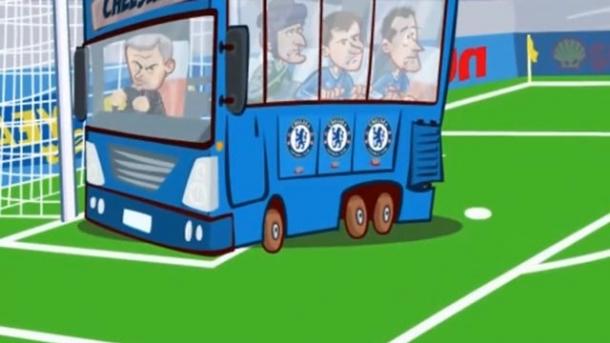 Ugh, they're doing it again
It was of no surprise to anyone when Sweden once again banked up against their opponents in the next round. Ten days after letting in five, Hedvig Lindahl and her defence were resolute, they wouldn't be breached.
Brazil attacked and Sweden defended. Brazil attacked and Sweden defended. Brazil attacked and Sweden defended. Brazil attacked and Sweden defended. But it was easy for Sweden, Brazil attacked centrally and the Swedes held firm. Marta got out wide but was infrequently used as Brazil kept coming centrally. The easiest way (on paper) of dealing with opponents when they bank is to use the full width of the pitch and zip the ball around. Two things Brazil didn't do.
In fact when Brazil did move the ball out wide they looked dangerous, crosses were coming in and defenders were getting caught out, but it was sporadic and the hosts were happy to keep their style the same. After 45 minutes with no change out of Sweden, Brazil were steadfast, after 90 minutes still Brazil didn't change things up. Brazil, with their flair and zest for attacking football, refused to change their approach and kept running head-first into a brick wall.
The fans grew restless. Was this a joke? Was this supposed to be football? Boring Sweden. Cowardly Sweden. - Pig-headed Brazil.
Brazil had all the tools in their arsenal to unlock that Swedish defence, and in fact were given a helping hand by how poor Blågult looked going forward when they mounted a counterattack. Against the US, Sweden had possessed a threat, as Stina Blackstenius and Lotta Schelin proved – but they looked thoroughly blunted against the hosts. And yet Brazil still made no attempt to change their tactics.
More pens than a stationer
So it was pens again, both teams having already come through a shoot-out to make it to the semi-finals. By this point it was just a relief to see the ball in the back of the net. Two long hours played just four days after a different two long hours and both teams were completely spent. A coin-flip, a test of mental strength, whatever you will, Sweden were once again victorious from the spot. Football fans already bored with the teams that had gotten to the final with less than perfect means.
Had they cheated? Had they subverted the rules to their benefit? No, they had just refused to be fool-hardy, they'd played to their strengths and the football had been boring.
Football is a great spectators sport and Sweden's crime was that they'd forced those watching to switch off.
If teams were required to openly attack each other for 90 minutes it would be carnage and pointless. Yes, football at its' root is supposed to be attacking but if there was something wrong with defending then we wouldn't have defenders.
To be the best, to win tournaments and silverware you not only have to be skilled but you have to be smart. If Sweden know they have to defend for their lives to progress that's what they'll do. The onus is then on Brazil, USA and Germany to find a way through. If you want to be the best in the world you have to be able to find the spaces, to move the ball, whether you're slipping in through a bathroom window or taking a sledgehammer to the back wall you have to find a way. Neither the US nor Brazil found a way through and that's why neither of them are in the final – though both would have been very capable.
Germany, just like Brazil and the USA, have their problems on the pitch. Things have certainly not been smooth sailing for Silvia Neid, guaranteed at least silver the final is a chance to put things right. Players from both teams will be asked to step up and find their best, whether in attack or defence, Germany will know what to expect and are another team that have the ability to unlock the most suborn of defences.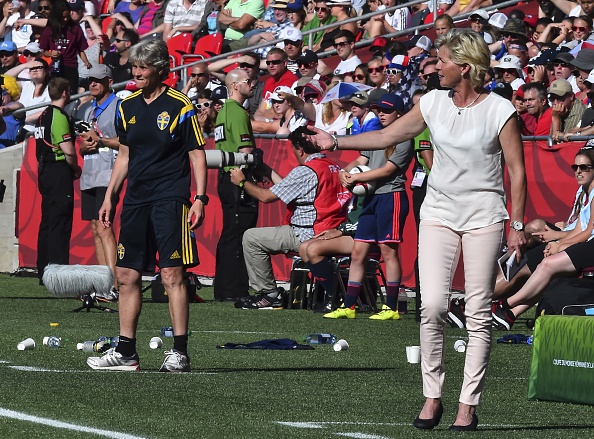 Parking the bus
Teams have won leagues by biding their time, metaphorically parking the bus before hitting the opposition on the counter. Teams are polarised by abilities and money, the chasm between the haves and the have nots continues to grow and for Pia Sundhage and the 18 women at the Olympics this is the only way they know how to compete. With a different manager, there would be different tactics, Sweden certainly have the players to hurt in attack but Sundhage favours caution.
Negative football is very much in vogue and as a nation of spectators we need to accept that fact. Not every team will sit deep but a team that does shouldn't be criticised. If you stepped into a ring with Mike Tyson you wouldn't run at him with your gloves extended, why should footballers be asked to do the same.