 Jon Flanagan's loan move to Burnley was best for all involved, according to Liverpool boss Jürgen Klopp as the two teams prepare to go head-to-head on Saturday.
The full-back completed a temporary move to Turf Moor earlier in August as he looks to put an injury-ravaged last two years behind him and gain regular first-team football.
Klopp didn't believe he would be able to get back to full match sharpness at Anfield and sanctioned the 23-year-old's switch to the newly-promoted Clarets, with the view to Flanagan progressing there instead of sitting on the bench for the Reds.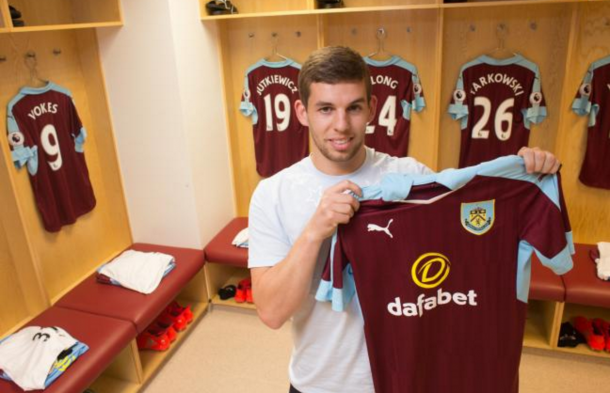 The local-born Academy graduate can't feature in Saturday's Premier League tie as he waits to make his debut.
Some criticism has been sent Klopp's way with only Nathaniel Clyne and the inconsistent Alberto Moreno of his current fit senior options at full-back, but he believes with no European football at Liverpool, Flanagan is better served playing more frequently elsewhere.
He told journalists that it "wasn't a difficult decision" because the loan "makes sense" for Flanagan as he previewed his side's trip to East Lancashire this weekend.
"After a long injury he needs the opportunity to play," the German added, insisting it made "absolute sense" for Flanagan to get "the opportunity to play at the highest level with Burnley and calling it "good for all sides."
Klopp hints at Ings involvement away at former club
The clash also marks striker Danny Ings' first return to Burnley since leaving for Merseyside last summer.
The Englishman too suffered an injury-hit campaign last year after a cruciate ligament injury in October kept him out until the final day of the campaign.
But he scored for Liverpool Under-23s against Southampton last weekend and completed the full 90 minutes as he edges towards 100 per-cent match fitness.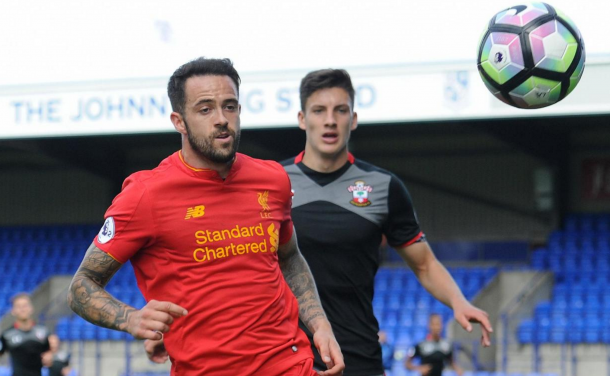 "I like Danny," Klopp responded when asked about the striker, insisting that it "made more sense that he collects game time" for the U23s rather than travelling with the first-team squad for their opening game against Arsenal.
The Reds boss insisted that it was "all good" because he "scored a goal" and explained: "It's the same with all players - show me your best and then give me difficult decisions to make.
He hoped that it "stays like this" and suggested he will "have to make difficult decisions" because "no-one has given me the sign that they don't want to be involved."
Reds boss: Late returning players all close to full fitness
Ings is not the only member of Klopp's squad still approaching full fitness, he acknowledged.
The manager also spoke about the conditions of his other players - some of whom did not feature much at Arsenal because of a lack of sharpness.
He noted that Emre Can "came [into the squad] later in the pre-season" but said he is "in a good way" as "everybody could see" at the Emirates Stadium.
Klopp also pinpointed that Daniel Sturridge "is back" and how Divock Origi is "getting better and better" having also "came later in the pre-season."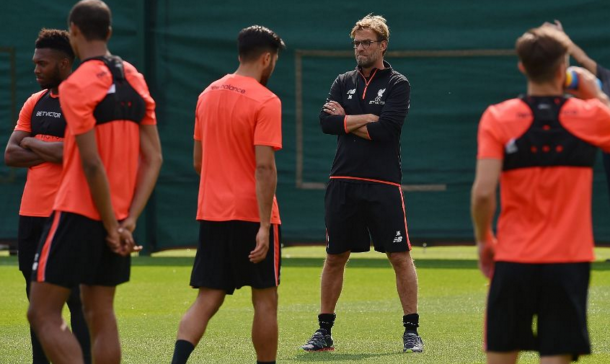 "he was not in the [Arsenal] line-up, but he could be in the line-up," Klopp said on Origi, adding that it is "the same for Joel Matip, who was benched because of "little injury issues" and stating that James Milner is also "back."
Klopp acknowledged that the midfielder, who is expected to fulfil an unorthodox left-back role upon his return, "missed maybe eight or nine days" but that he is "always in good shape physically" and so he didn't lose "a lot" while out injured.
"He is an option, like a few other players too," said Klopp, who admitted that his job is "to watch through the week" who gives him "which signs" and then he will "make the line-up" accordingly.
"The last game is one thing I think about, of course," he revealed. "It's important, but not the only thing I should use for my decision."