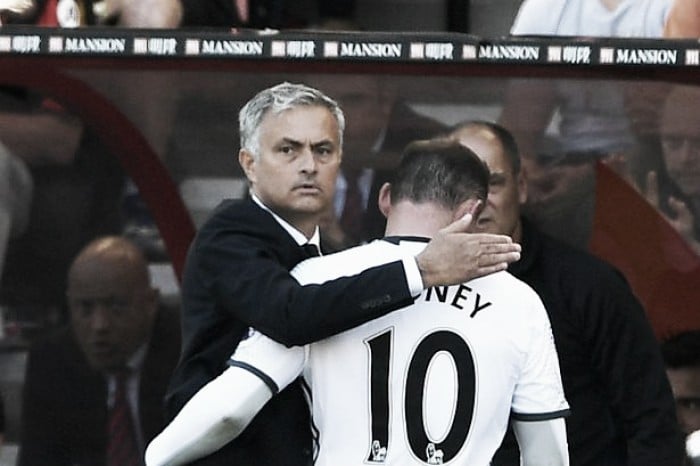 It's a new season for Wayne Rooney and once again, a new manager for him to play for in the form of Jose Mourinho. As much as he might hate to admit it, Rooney has always had to justify his selection in the starting eleven for Manchester United.
He's had more downs than ups in recent years, but this season under Mourinho, the club captain, might just need to cement his worth in the team or could risk losing his confidence, his abilites and his determination, his versatitility also being a major factor for his downfall.
He's been at United for more than a decade now and very recently had his testimonial against former club Everton and now he has to prove himself once again.
Best position?
Rooney has played many roles over the years, sometimes to cover for injured teammates, while on most occasions, because his manager wanted him to play that way. For most of his early United career, Rooney's best position was playing as the second striker, someone who linked up with the midfield, had a vast array of attacking techniques and someone who almost always was a nightmare to deal with as a defender.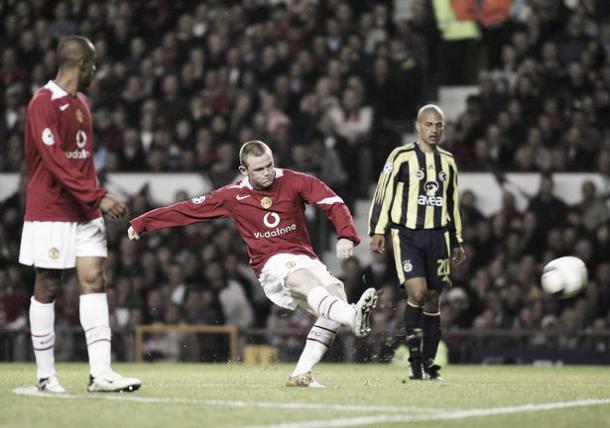 Fast-forward the years and the sad truth now is that, Rooney has no 'best' position, he has lost his goalscoring touch as a striker, he doesn't have the pace he used to have or the same nasty streak about him.
He has matured now and in some ways, is a complete footballer of sorts. He can play in midfield, can play as a number 10, can play as a number 9 when necessary, but there is no position which Rooney plays in where you think, 'WOW! ' this is just perfect for him.You could say that he is comfortable in many a positions, but he isn't perfect for any of them.
His desire to play for the team and give his 100% is admirable as always, but at some point, you need more than just desire to play, you need output and when it comes to producing goals or assists, Wayne's track record has been very inconsistent in the past 5 years.
Truth is, to truly shine in the team, he needs quality around him, he shone early in his career with the likes of Ole Gunnar Solksjaer, Cristiano Ronaldo, Carlos Tevez, Paul Scholes, Ryan Giggs, Dimitar Berbatov and so many more, more recently, with Robin Van Persie as well, Rooney has always had world-class talent around him, not to say that the Englishman himself isn't talented, its just a question of making more of an impact on the team.
Not a midfielder
New manager Jose has made it clear that Rooney is doesnt have a future as a midfielder, and is more of a number 10 or a 9 and a half, but not a number 6 or an 8.
He is very appreciative of Rooney's goal-scoring abilities, something which we see rarely these days, but credit is to be given to Rooney, he is closing in on Sir Bobby Charlton's goal record for United, he is already the national team's all-time leading scorer and is a leader for both club and country.
Rooney's abilities as a footballer have improved since his early days, he is now more of a calm player and is a team player, he has better vision and better attacking intelligence and movement. Such qualities have still made him a valuable asset to the club and he will be hoping that this season he can show the United faithful his best form and help the club towards winning trophies once again.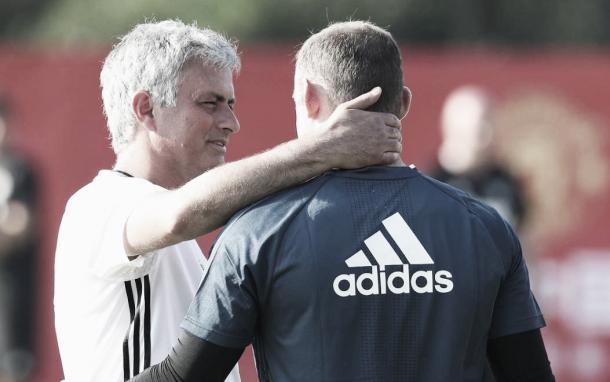 Now is the time for Wazza
Rooney revealed that he has been told by his new boss that he will be playing in a number 10 position for United and that it will be a free role in the team, something which he is "looking forward" to be doing for the team, creating chances and scoring goals as well.
Rooney doesn't mind doing defensive duties for the team and said that Jose wants him to "control the game" which is one of the main reasons for his number 10 position. He likes having the ball at his feet and dictating play, we saw some evidence of that last season when Louis Van Gaal played him in a midfield role and he was praised for his displays in midfield.
This season is one of high significance for Rooney, he will certainly overtake Sir Bobby's long standing record for goals, but Rooney needs to justify his selection for the team ahead of players like Juan Mata and Henrikh Mkhitaryan who arguably are better suited to the role than Rooney.
Wayne will certainly be excited about the prospect of a partnership with Zlatan Ibrahimovic, as the two of them look to score goals and create goals for each other and the team, as United look to mount a serious challenge for the premier league title.
Zlatan himself has praised Rooney for his work-ethic and has always followed the Englishman's career from afar and now has the chance to make history with his new teammate.
Good Start
Rooney made a good start to the season and boosted his confidence by scoring a header in the 3-1 win against Bournemouth on opening day and will be hoping to build on with this good start and score more goals and make more assists for his team this season.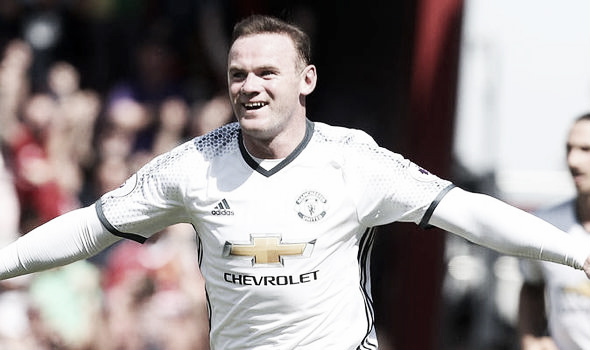 Both Ibrahimovic and Rooney struck in that match and United fans will be hoping that there's many more goals to come from them both.
This is the start of a new chapter in Rooney's Manchester United book and he will be hoping to bring back some of his old self and prove that he still is the big man at Old Trafford.