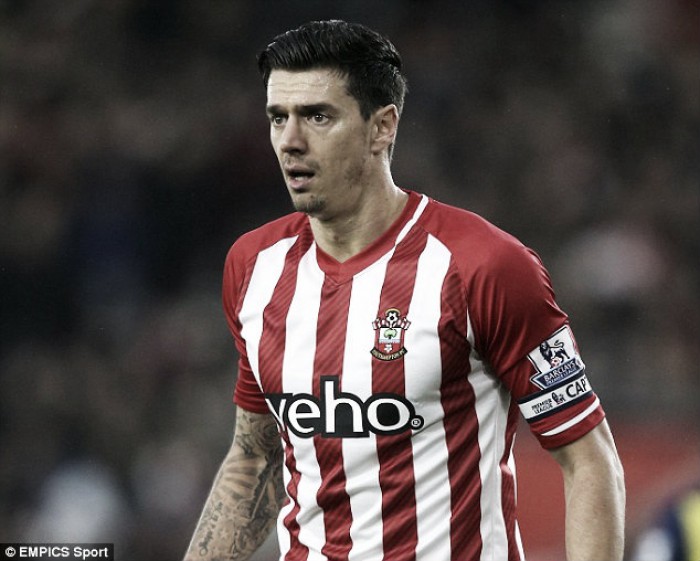 Jose Mourinho is a meticulous planner. As soon as he knew he was the heir to the ill-fated Louis Van Gaal, he would have studied the current United squad to ascertain which areas he needed to strengthen and which players fitted the profile to turn the team into contenders again.
There was no longer the dithering seen under David Moyes or the scatter gun approach applied by Van Gaal to transfer strategy. Mourinho is a completely different animal. Before the season began he had completed his four major target signings. A centre back in the bulldozing Eric Bailly, a centre forward in the enigmatic Zlatan Ibrahimovic, a creative player in the mercurial Henrikh Mkhitaryan and to crown it all up a box to box midfield player, the one United have needed for years in the world record signing of the flamboyant prodigal son, Paul Pogba.
Still Jose had suggested from the beginning that he was open to upgrading his current United personnel by offloading some of his current players and replacing them with players who are more suited to the kind of profile he desires to build a team that is in his image. One that is competitive, battle hardened and most importantly one that wins.
It has been rumoured that the Manchester United defence is the area Jose has identified as needing a further upgrade for his blueprint to be complete and this is where Jose Fonte comes in.
The Southampton defender has been suggested to be the final piece that Mourinho has identified to complete the profile of his team but what are the merits of signing the Portuguese international.
Cover for Eric Bailly
The £30 million pound signing from Villarreal has proved to be an instant hit in his first few games for the club. So much so that fans and pundits alike are already comparing him to United great Nemanja Vidic. But if one thing is clear from Bailly's playing style, it is that he will pick up a number of bookings. In addition, when you factor in that Big Eric will most likely be missing at the start of every other year for the African Nations Cup then it's clear that sufficient cover for the big man is needed.
Fonte would prove an excellent cover for Bailly. His experience at Premier league level, his ability to read the game and his aerial presence would be a very welcome alternative for Manchester United when Bailly is unavailable.
Cover for Chris Smalling
Another defensive player that needs covering is Chris Smalling. The 26-year-old England international had a great season for Manchester United last time around but he has a record of being injury prone. Last season Smalling managed to stay fit for majority of it but he has begun the new season with a carry-over of an injury from the last term. This injury as well as a suspension for getting sent off in the FA Cup final, has denied United of its preferred centre back pairing of Smalling and Bailly.
In Smalling's absence, Daley Blind has performed admirably perhaps even to the point of convincing his manager of his merits as a centre-back. However, Blind's profile is very different to that of Smalling. Should last season's fitness prove to be a one-off and Smalling give in to persistent injuries it would be necessary for Manchester United to have a reliable centre-back they can call upon in addition to Blind and there are few better options out there for know-how, affordability and adaptability than Southampton's Fonte.
He will also be able to seamlessly take the role of a leader of the back 4 if he needed to step in.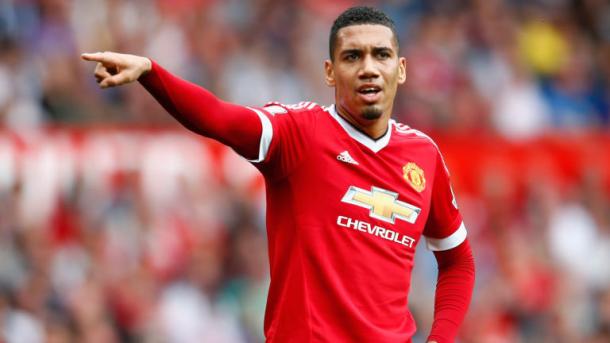 Europa League
One of the biggest challenges to Mourinho's United mounting a title challenge this season will be their involvement in the Europa League. The Thursday night competition will prove to be a drain on any league exploits and has the potential of stretching the United squad to its limit. In spite of this, the United manager would want to avoid fielding a completely weakened team for Europa League games and suffering an embarrassing defeat which could then affect the mental state or moral of the dressing room for upcoming Premier League fixtures.
Winning games consistently creates a good mentality, a winning culture and keeps the dressing room happy. Therefore, whether it is in the Premier League, Europa league or even Carling Cup; Jose Mourinho would want to keep picking up wins. As he alluded to in one of his first press conferences, his objective is to try ''to win every game.''
Having a player of Fonte's calibre as part of the United Squad would give the manager solid options to manage Premier and Europa league exploits without missing a step. For Premier League games he could field a partnership of Smalling and Baily and for Europa League games a pairing of Fonte and Blind.
Currently the defence is the one area that the Manchester United squad is not quite equipped to manage a plethora of games in a short period of time. Signing Fonte will go a long way to rectify this.
Daley Blind
Anyone who loves a good footballer would love Daley Blind. He is an excellent technical player. His first touch, his passing and composure are all reminiscent of an Old Trafford legend in Rio Ferdinand. There was always a thought about whether Ferdinand could play in midfield, and this was somewhat dismissed after a 4-3 defeat to Blackburn when he played in midfield and got sent off, however, in Blind's case, we know he can play in midfield.
Manchester United's failure to sign Sergio Ramos and Phil Jones' unavailability due to injury last season meant that Van Gaal moved Blind back to partner Smalling in defence and they were an impressive defensive pairing in spite of their limitations.
Blind's intelligence and composure allows him to play as a centre back seamlessly and in the two games this season (Community Shield against Leicester City and the season opener away to Bournemouth) he has impressed his new manager with his performances. However, Daley's best position is as Michael Carrick's successor in central-midfield.
His brain, passing ability, composure on the ball and defensive awareness makes him a shoe in as heir to Carrick's throne. There is no other player similar to Carrick in the Manchester United squad and with the 35-year-old's powers on the wane an opportunity beckons in midfield for Daley Blind to stake his claim and show his prowess. This is an opportunity that he has been unable to take due to his deployment as a centre-back and the opportunity cost to the team is a central-midfielder who can keep the ball and make passes forward that attacking players such as Anthony Martial would thrive on.
One would imagine that were Fonte to be signed, he would be third choice defender which would free up Blind to fight for a position in midfield and no doubt impress his new boss with his range of talent.
Bye Bye Jones, Bye Bye Rojo?
3 years ago after a Robin Van Persie hat trick against Aston Villa sealed Manchester United's 20th league title, Sir Alex Ferguson suggested (with a straight face) that Jones could go on to become one of the greatest ever Manchester United players. Things haven't quite panned out that way for Jones. The injury prone, clumsy defender with the changing facial expressions has not developed to the John Terry clone that was expected of him in spite of his undeniable talent and physical acumen.
The thought of having to throw in a Jones in a big game because of the absence of Bailly and Smalling would send shivers down the spine of most Manchester United fans. Even more worrying would be the prospect of relying on Marcos Rojo.
On the face of it, Rojo should be suited to the Premier League. Strong, quick and uncompromising the Argentine defender seems to possess the qualities that are needed to adapt to life in the English top-flight. However, the defender lacks an essential quality, composure. As a result, he has never quite been able to consistently replicate his form for his national team when wearing the red of Manchester United. His better performances have come as a left-back but with a strain on defensive resources, the Argentine was regularly asked to fill in as a centre-back. The results have not always been reassuring.
The signing of Fonte allows Manchester United to make a decision on Phil Jones and Marcos Rojo that his absence would not have given them the confidence to. The truth is, both players need to be made available for sale and United should invest in the up and coming talents of Timothy Fosu Mensah and Alex Tuanzebe.
The signing of an experienced centre back like Jose Fonte coupled with the emergence of these two youngsters will allow the club to release Jones and Rojo which would be mutually beneficial for both the club and the players in question.
For the above reasons the signing of the recently crowned European champion has a lot of merits for Manchester United. And for a player who at 32 is yet to play at a top level club, it may be that not only is Fonte the missing piece for Mourinho's Manchester United but Mourinho's Manchester United is the missing piece for Fonte.