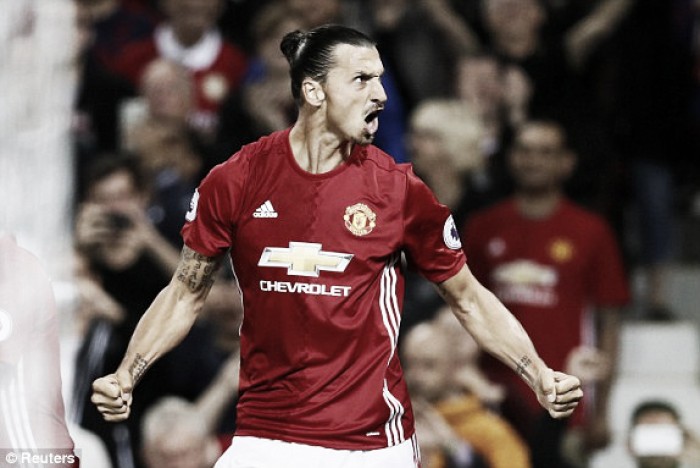 Zlatan Ibrahimovic was in fine form again as he struck twice for Manchester United in a 2-0 win against Southampton, but he was mainly pleased with the team's performance.
The Swede now has four goals in his first three games for his new club, a superb start to what Jose Mourinho thinks will be at least a two-year spell with United.
Mourinho himself has become the first United manager since 1937 and Walter Crickmer to win his opening three games, one of those the Community Shield.
"If the team does good, the individuals do good," said Ibrahimovic, relaying the team spirit message as always despite being seen as arrogant. "I try to do what I'm best at, helping my team-mates, creating chances and scoring goals," he added.
United improvising, says Zlatan Ibrahimovic
Zlatan insisted that United "are becoming better and better," with "a good start," under their belt. One of the key attributes that Zlatan brings to United is a winning mentality, missing in recent years. He confirmed that, telling Sky that United must "get used to winning" because "the mental part is important as well as the physical part."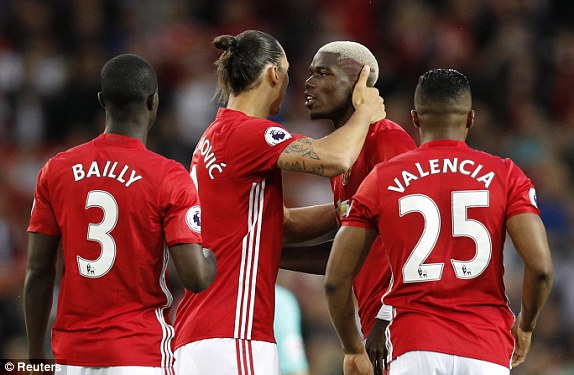 World-record signing Paul Pogba made his second United debut, playing the full 90 minutes despite only a week in training. Ibrahimovic said he, as well as Pogba and United's other new signings, Henrikh Mkhitaryan and Eric Bailly, "need to get to know everybody and the way we play," because "everything is new." The 34-year-old compared the situation to "a big parcel," that United must put together.
Zlatan admits England is more difficult than France
Many doubted Ibrahimovic, mainly due to his age, but with such a scintillating start to his United career, the doubters have been silenced. He did, however, admit that "here [England], the game is tougher [than in France] and you need to work through the game," because "you don't get a lot of chances like I did in France," and so "when the possibility comes you need to be focused."