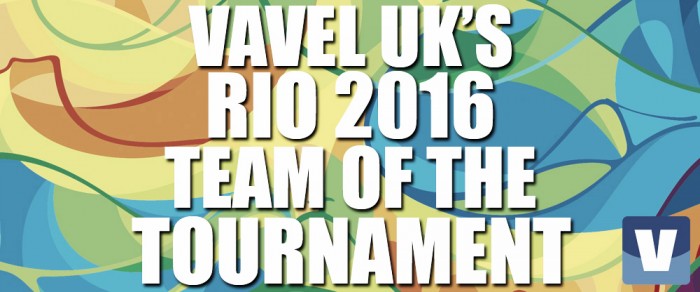 After a long few weeks at Rio 2016, the Women's Football tournament has come to an end with Germany being crowned champions.
Sweden and Canada upset the odds, while the USA failed to deliver and Brazil couldn't come away with a medal.
With history being made from start to finish, just who were the stand-outs players from the Brazilian football bonanza?
The starting eleven
GK - Lydia Williams (Australia) - In a tournament that didn't go to plan for Australia, the Matildas frequently found themselves under the cosh but the Houston Dash keeper was a perpetual party-ruiner for all they faced.
Red-faced after conceding the fastest ever goal in women's Olympic history, she bounced back superbly to keep the score respectable. After Australia were dumped out of the tournament after penalties against Brazil no blame could have been laid at her door, as she pulled off save after save to deny the hosts.
RB - Leonie Maier (Germany) - At 23 Maier is fast racking up the caps for club and country, composed in defence and with a keen eye for an attack she zips forward at pace, unwilling to relinquish the ball. With so many weapons in their attack, Germany will always benefit from having strength out wide and that's when Maier excels, stretching the play and sending in dangerous crosses.
CB - Nilla Fischer (Sweden) - One of the most senior members in an experienced squad, Nilla Fischer hasn't always covered herself in glory on the international stage but when Sweden switched to a more defensive set-up in the knock outs, Fischer became a woman possessed.
When the front bank of four was breached, the back-line with Fischer in the pivot was always there, the Wolfsburg defender only getting stronger and more resolute as the tournament progressed, willing to put everything on the line to stop an attack.
CB - Laura Alleway (Australia) - Despite going out at the quarter final stage, Alleway and the Matildas greatly impressed. Luck was very much against Australia in Brazil this Summer but stood up to the challenge, bruised and beaten they battled on, Alleway a prime example of never relenting and standing tall.
Strong at the back, Alleway made a number of key last-ditch challenges to help her team progress before their luck ran out.
LB - Jessica Samuelsson (Sweden) - With Sweden defending for their lives in the knock-outs it's of little surprise to see more than one Swede in our back four.
Samuelsson another player who was willing to put everything on the line for her side to protect her goal and goalkeeper, another defender who does well to watch play and time her interventions to give very little away.
CM - Melanie Behringer (Germany) - Our team of the tournament wouldn't look right if we didn't include the top goalscorer. Another tireless worker, vastly experienced, when Germany were looking uncharacteristically blunt in attack, Behringer was always there for her team, whether from the spot or with a thunderbolt from outside the box.
A real class act in midfield, Behringer's vital contributions for club and country this season have, largely, gone unnoticed. But, if picking a skipper, she would be our captain.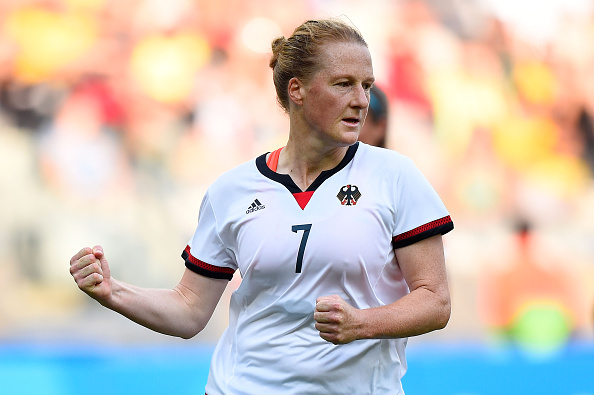 CM - Formiga (Brazil) - Here at VAVEL we clearly have a soft spot for the veterans of the game and Formiga is no exception. When Brazil began to buckle under the pressure and run out of answers for questions asked of them, Formiga was always there for her country.
Another player with a breath-taking work-rate, always watching the play to time her interventions, the 38 year-old barely put a foot wrong over six matches.
RM - Marta (Brazil) - As Brazil went from strength to strength in the group stages Marta was the star capturing the imagination of the country. Her searing runs forward, stretching the defence out wide were crucial in Brazil's progression, like so many older captains she led by example, always driving her team forward.
Although she started to fade in the latter matches and began to cut a more frustrated figure, her mere presence was enough to give teams something to worry about. Her continued drive for her country enough to warrant her spot in our TOTT
AM - Sara Dabritz (Germany) - With the likes of Anja Mittag, Dzsenifer Marozsán and Alexandra Popp in the team Sara Däbritz has really stepped up her game, her goals were class. Although just 21, Däbritz has shown composure beyond her years, skilled and relaxed on the ball, her finishing already classic.
Already with an Olympic goal medal around her neck, she's another player who'll be impressing for years to come.
LM - Lotta Schelin (Sweden) - Despite her age, Schelin has not stopped running at any point throughout the tournament, always driving her team forward, linking play between defence and midfield. The first on the charge during a counter and the first to track back when Sweden concede possession, her work rate has been absolutely immense.
Just like Marta and Christine Sinclair, sacrificed her individual performances for the good of the team but still a star in blue and yellow. Her conciliatory goal against Brazil in the group stage a nod to her unrelenting drive for her country.
CF - Janine Beckie (Canada) - Our team of the tournament has been completely polarised by age, the 30 somethings as well as the 21 year-olds all coming up trumps. Houston Dash's 21-year-old Janine Beckie is no exception, after not having the most glittering of seasons in the NWSL she exploded onto the Olympic stage, scoring the fastest ever Olympic goal (at the time) giving Canada the lead over Australia in just 20 seconds.
Her tournament went from strength to strength, offering her side plenty going forward, firing her country through the group stages. One of the undeniable stars of Rio 2016.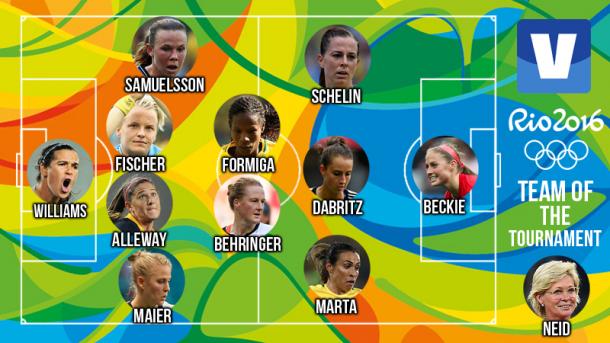 Substitutes
GK - Hedvig Lindahl (Sweden) - After a less than perfect group stage game against Brazil, Sweden defence really stepped up with Lindahl very important between the sticks.
Against the USA in the quarter final and Brazil in the semi, when the sturdy defence was breached the Chelsea stopper was always there to keep the opposition out. But after heroics in two concurrent penalty shoot-outs, Lindahl had to be in the squad. However, some suspect handling throughout cost her a starting berth.
DF - Amel Majri (France) - It comes as little surprise when you learn that Majri is naturally a midfielder and is more of a utility defender, Lyon and France fans are always in for a treat when she breaks free of the defensive third and begins weaving forward.
Naturally much more of a tricky winger, her touch is silky smooth, unwilling to concede possession, it's of little surprise to see her feeding her teammates in the box
DF - Tabea Kemme (Germany) - Another young player in our team of the tournament is 25 year-old Turbine Potsdam defender/midfielder Kemme. Although lacking consistency throughout the tournament, Kemme is always a player who loves to get forward and carry the ball out wide before finding a teammate higher up the pitch.
DF - Ashley Lawrence (Canada) - Make-shift defender Lawrence may not have always looked at home in the back-line but she settled into the role well and became a key player when Canada were forced to defend, providing much needed cover for Stephanie Labbé.
Naturally a midfielder, she showed her class when she went streaking forward down the wings, her pace causing havoc, a key component in her teams' success.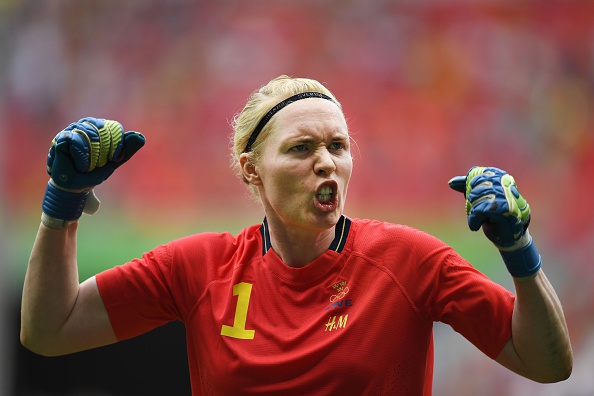 MF - Tobin Heath (USA) - Tobin Heath Although it wasn't a golden tournament for the USWNT, there was no way we could have completely left Tobin Heath out of our team of the tournament. The Portland Thorn continued her fine domestic performances onto the national stage, when the US attacked, Heath was never far from the ball.
Her quick feet and eye for a pass enough to carve most defences open, with the right people ahead of her, where Heath goes, goals follow.
FW - Lisa de Vanna (Australia) - As one of the more senior members of the Australia squad, De Vanna showed her experience as she – like Schelin, Marta and Sinclair – drove her team forward with the armband securely around her bicep.
Still racing around the pitch like a woman of half her age, and persistently caused problems for every defence she was up against; her dribbling has lost nothing over the years.
FW - Christine Sinclair (Canada) - This was certainly a tournament for experienced heads to give younger teammates a run for their money, Sinclair yet another who wasn't at her individual best but gave everything for her team, a rock in midfield, forward and back capping the successful summer off with a game winning goal in the bronze match.