 Oh for the joys of consistency.
Having already showcased their ability to thrash Barcelona before being thrashed by Mainz in pre-season, Liverpool then went one step further at the beginning of the Premier League campaign. After a thrilling triumph over top-four perennials Arsenal, the Reds came crashing back down to earth with a loss against Burnley.
With all respect to Sean Dyche's side, who performed well last weekend, there are few teams like Liverpool who are too good for Arsenal one day but not Burnley on another.
Yes, the Reds were missing players, but there was only one major casualty between the two fixtures – Sadio Mane. Yet the Senegal international is already proving himself to be indispensible after only one match, with his pace and direct play sorely missed by Liverpool on Saturday.
The 24-year-old's shoulder injury robbed him of early momentum in a Liverpool shirt, but Mane will be hoping to pick up where he left off against Tottenham at White Hart Lane.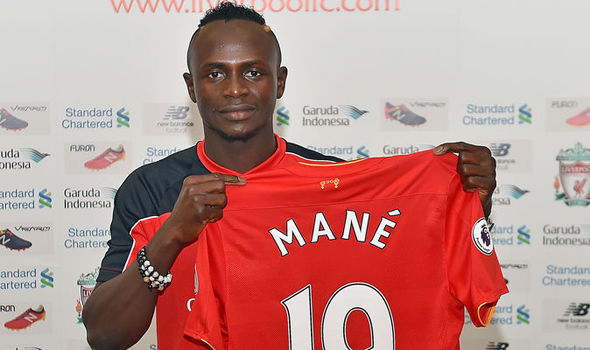 Already, most teams in the Premier League have been robbed of key players because of injury, but for Jurgen Klopp's intense style of play, and for the varying dimensions they provide on the pitch, the likes of Mane and Divock Origi are vital when fully fit.
A spine of crucial players is forming even this early into the season, with Philippe Coutinho's spell of wizardry against Arsenal vital to Liverpool's 4-3 win, and there is a lot of pressure on Emre Can to become a dynamic, top-class defensive midfielder, as the Reds are short on options in that department.
Moreover, new signings Joel Matip and Loris Karius are becoming more important with each goal that goes past Simon Mignolet. Their defence remains the biggest issue, and, as with Can, there is a lot of expectation that Matip and Karius will be able to steady the ship at the back, otherwise Liverpool will concede too many to make the top four in the league this season.
However, the Bundesliga duo have yet to prove they can adapt to life in England and play at the highest level for Liverpool, so the club's need to have both back from injury illustrates the problems with the current depth of quality in defence.
Still more work for Klopp to do in transfer window
Yet, despite what Klopp has stated, this is not quite his whole team yet, but he is right to stay well away from panic buying in the final period of the transfer window. He will be aware of Liverpool's deficiencies, particularly in the centre of midfield and at left-back, but the German is entitled to wait for the right solutions to come along so they fit into his demands at Anfield.
Klopp wanted Mahmoud Dahoud from Borussia Mönchengladbach but seems likely to have to wait a year, while talk has surfaced around Leandro Paredes from Roma.
As for left-back, Klopp may feel he can improve Alberto Moreno, but it is too big of a risk to rely on the Spaniard alone, while James Milner is not a long-term option.
Therefore, Liverpool should make an all-out effort to find the right signing for Klopp and then pay the money required; such is the importance of sorting that position for Liverpool's aspirations this season.
Defensive problems can be solved
It may sound easier said than done, but once the Reds have a settled defence for the year ahead the left-back position cannot remain a weakness to be readily exploited.
Yet the defence has been a problem throughout every type of fixture for the last few years – where Liverpool fall short in fixtures against the likes of Burnley is in the attack.
Adding Mane provided an extra impetus to the club's firepower, but there is no one else similar in the squad and of his quality, ruling out Lazar Markovic and Sheyi Ojo.
Liverpool were easily blunted by Burnley's resolute defending, which was more organized than Arsenal's the previous week, but the Reds lacked any invention and creativity, as they had against the Gunners in the first half before turning it on in the second.
The loss of inspiration is surprising given the number of attack-minded players in the starting line-up on Saturday, but everything was too narrow and Liverpool became reliant on Coutinho shooting from range – which should only be a bonus, not a regular method of scoring.
Any width provided came from the full-backs but both did not enjoy their best displays, with Milner predictable by cutting inside onto his right foot and poor whenever he used his left.
Meanwhile, Nathaniel Clyne has mysteriously started the season in erratic fashion, when last season he was Mr Reliable for the Reds, yet you still feel his regular form will return soon – as Liverpool simply cannot afford to have another positional issue.
Indeed, further ahead players were seemingly in the wrong positions, with Daniel Sturridge out on the wing, acting as a direct replacement for Mane. Sturridge is by far at his best when in the opposition box, and struggled on the right, while consequently few runs were made behind Burnley's defence as Roberto Firmino played as the main striker.
In fairness, Burnley were tough to break down, but, even without Mane, Liverpool have the quality to prevail in these situations, but sometimes the tactics are questionable, the performances are poor, or – in many cases against the 'lesser teams' – both.
However, Klopp has to be given time. He is barely into his first full season at Anfield, and his Borussia Dortmund team took two years to become the successful inspiration it is today.
Klopp is still finding his best team for Liverpool going forward, understandably given we are only two games into the season proper, so there will be some experimentation and inconsistency as a result, while more judgement can arrive once he has a full squad to choose from.
Rome was not built in a day – Liverpool will progress this season under the German, even if they fail to finish in the top four.
However, the Reds need to knuckle down and focus because, whilst Liverpool currently have key players injured and there is a long way yet to go in the campaign ahead, already the two opening games feel like episodes from the previous season.