 Manchester United midfielder Ander Herrera believes that team-mate Antonio Valencia is the best right-back in the world and that only Dani Alves is currently on his level.
Valencia is the world's best right-back, says Herrera
It is high praise indeed from Herrera, as Valencia has been converted from a winger to a right back at the club and for people to say that he is the best just shows how well he has adapted to the position.
Valencia has been in superb form at the start of the season as he seems to have been given a new lease of life by Jose Mourinho. If he keeps up his form then it will only benefit the team.
Speaking to MUTV, Herrera said, "I know him [Valencia] and have always liked the way he plays" as he always gives his all when he steps on to the pitch. The midfielder went on to add, "I think Antonio is one of the best right-backs in the world." His current form is one of the big reasons why United have started the season really well.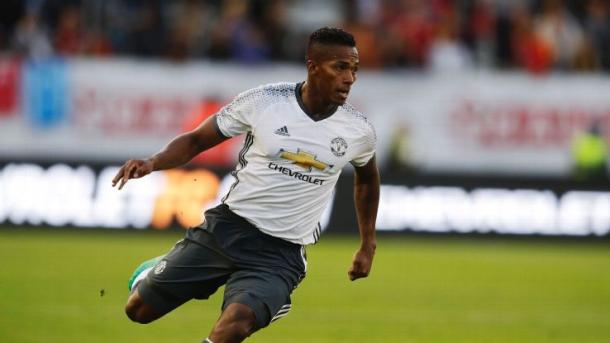 Valencia is so important to our team, says Herrera
Herrera stated that Valencia is "not a normal right-back" as he used to be a winger but his performances at right-back mean that "he is the best right-back in the world" with Herrera believing only Dani Alves is on his level at the minute. The midfielder continued, admitting that Valencia is so good because "he is crossing maybe six or seven times in a game" with the crosses finding teams "almost always" which means "he understands football".
Herrera, who has also had a decent start to the season, says that when he has the ball "I know Antonio's always ready to receive it" so for him it "always gives you one solution" which is incredibly important when you are on the pitch. The midfielder feels that Valencia is "going to be very important this season" as he provides the width that the team needs in its current condition needs to be successful.
Valencia has to be doing something right to keep getting picked at right-back as the past three managers have all picked him as the first choice starter. It is clear to see why with him putting in consistent performances that are solid and with his teammates praising him then it makes things easier for the manager who picks him.