Southampton's forward Dusan Tadic thinks that they are suffering teething problems under the new 4-4-2 diamond system Claude Puel favours.
The midfielder has also expressed the uttermost important to get their first home win against Sunderland this coming weekend.
The Serbian international has been the shining star for Saint in the number 10 position just behind the strikers in Puel's formation, which is far from their system last season which was 4-2-3-1 set-up which brought them huge success last season but was subsequentially scrapped.
Learning the ropes
Tadic signed a new four-year contract during the summer, has spoken out his concerns over the new strategies, but it says that the players are grafting hard behind the scenes to make it work for them, but they also need to ensure they taste they're first of many victories starting with David Moyes' Boys at St Mary's this Saturday.
The areas of improvement are already known for them to play "much better" after their 2-0 loss at the hands of Manchester United.
They need to improve in "defending and attacking together" as a unit and everyone needs to up their game to a "better level."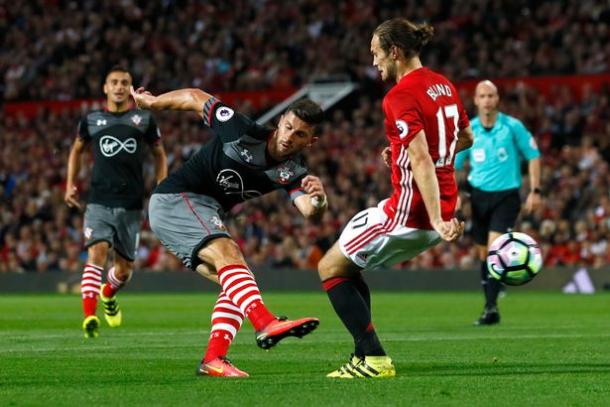 The need to take the three points away from Sunderland at the weekend will give them that "extra confidence" going forward with the rest of the season.
Puel wasted no time in introducing the diamond formation over the pre-season, but Tadic and the rest of the team are still learning and still need that time to develop and to grow into their new roles after a massive change in style there is a lot of games left as the premier league is only two games in so far.
Looking at the stats against United, Saints had a lot of the possession but they failed in really push and threaten David Ge Gea only finding just one shot on target during the entire match which isn't great statistics for them.
Saints losing their two goal scorers over the summer, Tadic isn't worried but he does want the team to shows more "courage" to go for goal but no only that they also need to "pay extra attention" to Puel's instruction on the sideline as the team turn their focus to getting their first victory this season.