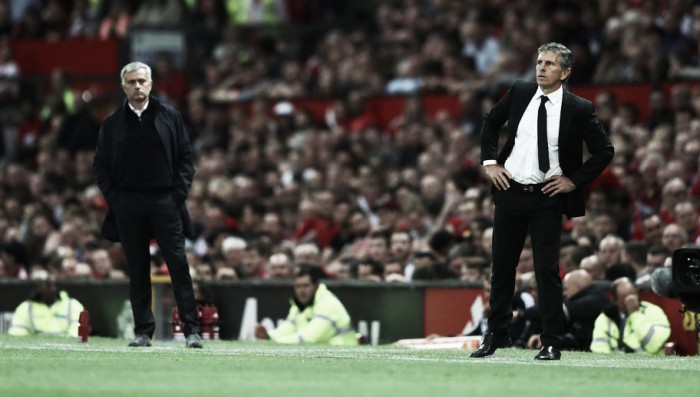 Southampton boss Claude Puel says his team have "a lot of regrets" after their two 2-0 defeat at the hands of Manchester United last weekend.
Puel's men played well in spells but failed to turn chances into goals as Zlatan Ibrahimovic stole the show at the other end of the pitch.
Puel disappointment
Speaking after the defeat, Puel admitted his side had "many good opportunites" to score throughout the game but they couldn't "take them".
Southampton were slow to get going and failed to look dangerous in the opening stages of the match. Puel acknowledges this by saying he felt his players "got into the game" after the half hour mark. Ibrahimovic's goal shortly before the interval stopped Southampton gaining any momentum in the first half.
The 53-year-old also bemoaned the fact his side conceded early into the second half, which also affected how the game was played.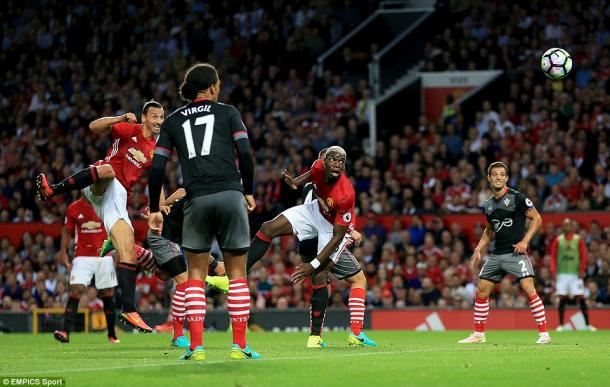 Correcting the mistakes
Despite not winning a competitive match with his new side, Puel is remaining confident due to what he has seen from his new squad.
The Frenchman insists now is the time to "correct many details", both defensively and going forward. Puel stated his side have to start "taking chances" that come their way if they want to start winning games.
Speaking about his overall feeling after the game, Puel said he believed there was many "positives for the future".
Hojbjerg impressive
Puel was full of praise for a number of his players after the full time whistle but the man who really caught the eye was new addition Pierre Emile Hojbjerg. The Danish midfielder was impressive in the defeat and looks like a bright star for the future.
Hojbjerg made 85 passes, which is 24 more than Matt Targett, who made the second most amount of passes for the Saints. He also made 13 more passes than superstar Paul Pogba.