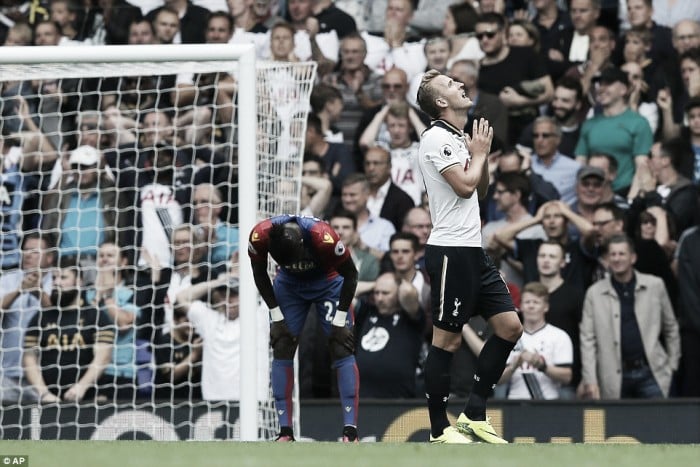 Tottenham Hotspur striker Harry Kane has revealed that he's hoping for Spurs to slip under the radar in the title race once more this season.
Last time out, whilst the world were wondering at Leicester City's fortunes, Tottenham actually pushed them harder than any of the supposed frontrunners in the league, only slipping down to third on the final day after a harrowing defeat to Newcastle United.
Spurs will keep doing what they're doing, says Kane
Whilst others have spent big this summer whilst bringing in new manager's like Pep Guardiola and Jose Mourinho, Spurs have been relatively quiet with their business, and left out of title talk as a result.
However, Kane is happy with that, revealing that he's happy for it to be "like it was last season", adding that Spurs will "just keep doing what we're doing".
Speaking about how Tottenham can use last season to motivate them this time around, Kane said; "We went through a lot last season, both highs and lows, so we have got that experience together." The striker went on to talk about the "brotherhood" created by manager Mauricio Pochettino, something that can only benefit the team.
Kane admits that there are impressive teams in the league
Of course, with the quality of player that has come into the Premier League this summer, many have suggested that it will be difficult for Tottenham to get into the Champions League again, let alone win the league.
Kane did admit this to an extent, quipping that "there are some top teams this season" but that his side are already responding to it, saying that they agreed that they didn't want to "fall too far from the top" before beating Crystal Palace 1-0 on Saturday.