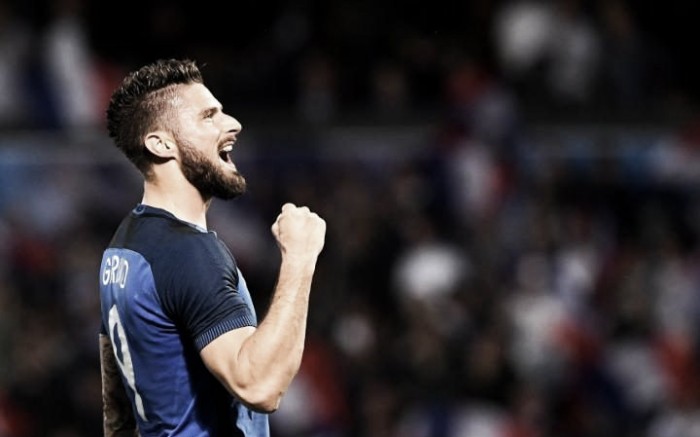 Olivier Giroud has said that the French national team 'put the smile back on the faces' of the French nation after their fantastic display at Euro 2016.
Speaking to the Arsenal weekly podcast, the striker said that the people are "suffering from the economic situation and social issues', and that as a group the national team wanted to have a good tournament and put smiles back on their faces.
Joy after despair
It has been a difficult few months for France as a nation, after the shocking terrorist attacks in Paris on 13 November 2015, the same night the national team hosted Germany in the city for an international friendly.
During his interview, Giroud mentioned the pride he felt playing for his country, how 'it was a dream of any youngster who wants to play football'. He also spoke about how he felt it was an honour for himself and the team 'to give pleasure to more than 64 million people'.
The forward continued by stating that the memories from the tournament 'will be in my head until the end of my life'.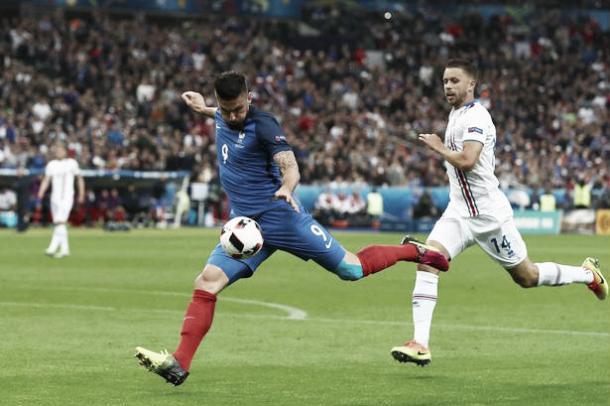 An individual success
On personal level, the 29-year-old played a key roll in his country's road to the final, scoring the first goal of the entire tournament against Romania, which he describes as 'an amazing moment'.
He scored two more goals and claimed two assists in six games before his side were beaten 1-0 at the Stade de France by Portugal.
It could have been a difficult tournament for the striker, who was the target of boos from many of the home fans during friendly matches in the lead up to the tournament, however he managed to win them over as their team got deeper into the tournament.
Giroud pinpoints the quarter-final victory against Iceland as one of his high points, not only because he scored a brace, but also because as a team, France took the game 'from the front foot, and did very well'.
After an extended pre-season break due to his excursions with France, Giroud missed Arsenal's opening day defeat to Liverpool, however he made his return from the bench against Leicester City on last Saturday.