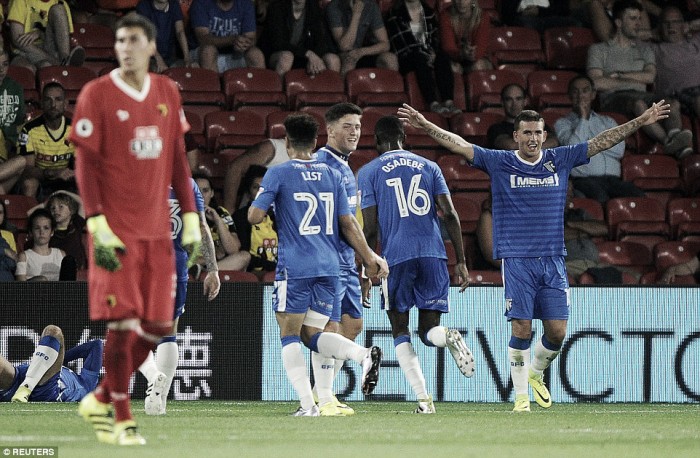 Watford manager Walter Mazzarri was critical of his players' self-righteous attitude after they squandered a one-goal lead to lose 2-1 to Gillingham in the EFL Cup.
Odion Ighalo opened the scoring, but it was indeed the League One side that looked the more threatening, with Bradley Dack missing a penalty.
The warning signs were there for the Hornets, and after Mark Byrne struck to send the tie into extra-time, Dack scored the winning goal to send the Hornets out of the cup.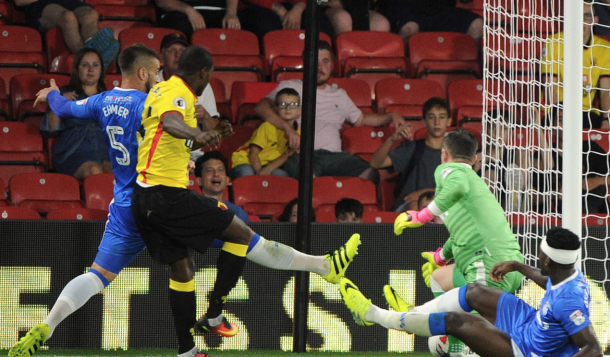 Hornets complacent when ahead
Head coach Mazzarri was "massively disappointed" with the way his side played, especially for the fans who "don't deserve" to see the side lose in such a manner.
"I need to change this mentality of the players when we go ahead. I'm very angry because we can't see the danger of teams when we go ahead," he said in his post-match press conference.
The Italian believes the moment his side goes ahead in games, they should continue to play well, but they fail to "see the danger" and they get complacent with the scoreline.
Mazzarri added: "The players are fit enough. Even though all players get tired in extra time, perhaps they were mentally tired a bit. We just need to work on our mentality when we go ahead."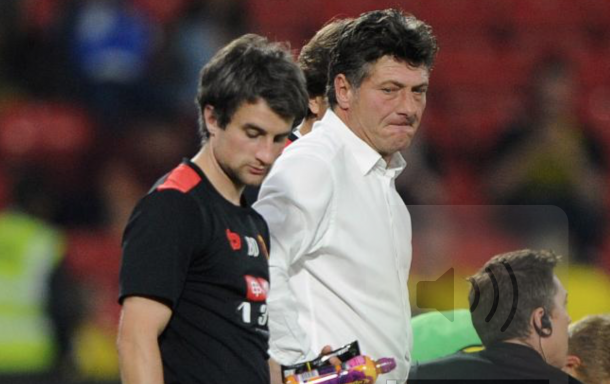 Fans deserve better from side
Instead of growing in the game and looking to double their advantage, the side's attitude changes, according to their head coach, who believes he didn't make too many changes to the team.
Mazzarri said the fans are "right to be upset" because they "deserve better", but they can make amends when they welcome Arsenal to Vicarage Road on Saturday.
Gillingham boss Justin Edinburgh said that his team's victory over the Hornets was the best of his 10-year managerial career.
"In the end we deserved it. We had to ride out luck a little bit in the first half," he said.
"It's a proud moment for the football club to come to a Premier League team with international stars and win. The level of fitness from my players was quite extraordinary."