 Southampton defensive midfielder Oriol Romeu firmly believes he is feeling more confident and has matured now that he is in his second season at St Mary's.
The 24-year-old joined the Saints from Chelsea in the summer of 2015 where he made 21 appearances for the club, so far this term he has stated both of the team's Premier League matches.
More comfortable in his role at Saints
A former Barcelona academy player, Romeu has said that his time spent at Saints is the first he has ever felt settled since leaving the Spanish giants in 2011.
Speaking to Southampton's official website, Romeu said he felt how he: "wanted to feel" and praised how much Southampton was a "family club."
Romeu also explained his feelings of being "happy" and being very "comfortable" around his teammates as time has gone by at St Mary's and since those very early days the team have been "amazing" with Romeu.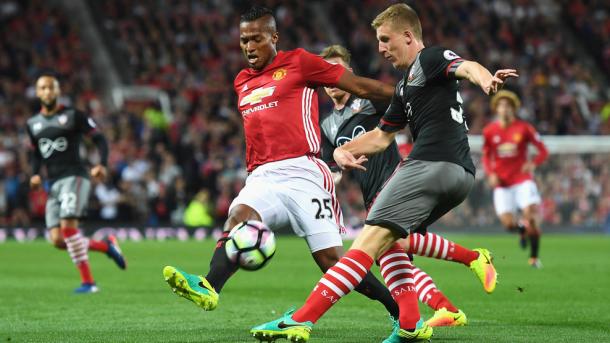 Romeu praised how his teammates have "treated" him and have made his experience and transitions from Chelsea to Southampton even "better" with his "confidence higher" than ever before. Romeu also said he was "proud" to be there and to wear the Southampton badge.
Just like every other person he has the need to be "better" and "improve" every single day since last season was such a tough one. This coming season will be at another level and will be another "challenge" for both himself and the club.
The Spaniard concluded by saying how Puel has "changed the system" but praised how good his teammates are and admitted that "confidence" was high in the Southampton.
Romeu will be hoping to continue his good start to the season in order to hold down his place in the side.