 Jürgen Klopp has told his Liverpool players that there are no "defined positions" within football, and within his team, any more amidst debate over Daniel Sturridge's role in the side.
The striker's comments about playing out wide against his will caused somewhat of a stir, though many seemed to side with the England international over where he should be playing.
Sturridge struck his first goals of the season with a brace in mid-week at Burton Albion in the EFL Cup, where he played on the right of a three-man front line.
Klopp: My players have to be involved in "everything"
Klopp said that there aren't any defined positions "in football any more" and that players are "not actually there."
He admitted that defensive positions have "a bit more of it" because there is "more responsibility" in their roles, before adding: "But you can say everyone is responsible for everything. You're involved in offensive situations, involved in defensive ones. You can't stay up front and wait until the next goal is coming. That's not how it works."
The German insisted that his players are "involved in everything" because they have "these different skills" which he listed as "technical skills, passing skills, tactical skills and speed - in an ideal world - plus fitness."
Klopp said that's how "players should be" and said that the closer they are "to the danger zone" then they "have to have finishing skills."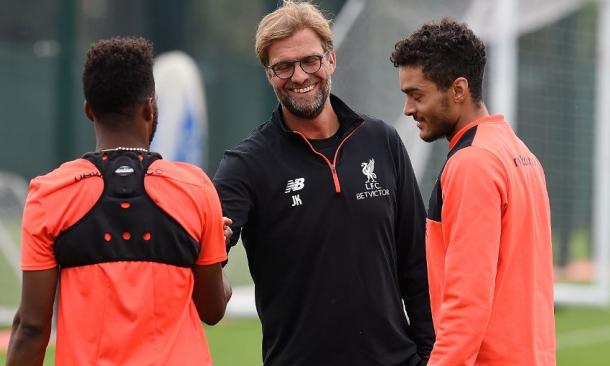 He added that he had no problem with Sturridge admitting he isn't happy on the wing, insisting that it is "not an issue" if a player says where he is playing isn't their favourite position."
"Ask all my offensive midfielders 'what's your favourite position?' and they'd say 'No.10' but no-one knows what a 10 is," Klopp continued, calling it the "most intensive defending position in football" because the player has to be involved in "f***ing everything."
But he lamented that "no-one thinks about that" and just how "[a] 10 is always involved in the game", insisting Sturridge's situation is "the same" as James Milner's.
The midfielder, who has played at left-back in the Reds' last two matches after a stint there in pre-season, has made it known he doesn't enjoy playing in defence, but says he will do what is best for the team.
Klopp admitted that Milner says he prefers to play in midfield because at left-back he's "not involved in the game" but declared: "In our game, the full-back has nearly 70 per-cent of the ball because always it's about the half-spaces. Don't think about it, just play football."
Flexibility is key, insists Klopp
The Reds boss told journalists in his pre-match press conference ahead of their trip to Tottenham Hotspur that he doesn't want to play Sturridge out wide, but suggested circumstances necessitated it.
And he said that even when the No.15 is utilised in a wide position, he still has the freedom to move centrally - where Sturridge says he does the most damage.
Klopp questioned why he should explain to a player if they are played in a different position because they "speak on the pitch in tactical training about what they have to do."
"I don't want to play Daniel as a wide player," he continued, admitting that "of course" he "can play there" but said that he must be "involved in all the finishing situations" and "decisive moments" which he called "flexible football."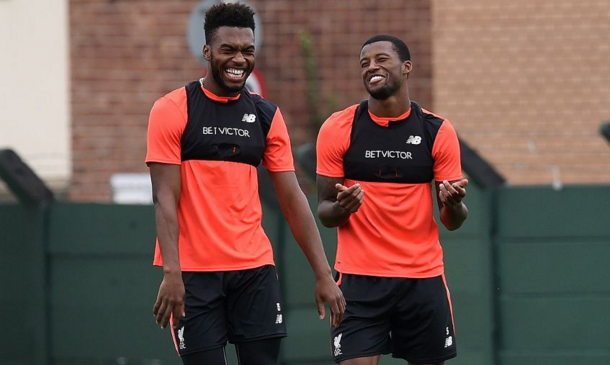 He praised Sturridge - whose impressive goalscoring record at Liverpool is better than one-in-two - for being "a very smart player at hiding himself in positions" that make it difficult for opposing defenders to pick him up.
Klopp feels that most of these positions "very often" come "on the wing" and on his Burton performance, added that he "scored two goals from inside the box" which is "where he has to be."
The manager further explained: "If he [Sturridge] starts as a full-back, when the ball is in the box, he needs to be in and around it. These are the situations we try to create."
He said that generally, "2016 football is like this" and suggested that Cristiano Ronaldo is "always in the box when the ball is in and around it" even though he "plays on the wing."
Klopp declared that positions and roles are about "where you defend a little bit" and "about closing spaces" as opposed to just "running around all the time" as he added: "I said I don't want to make Daniel a marathon runner, why should I?