Tottenham Hotspur manager Mauricio Pochettino is very unhappy with the timing of the upcoming international break as he will lose the core of his squad again so soon after the new Premier League season has begun.
Pochettino 'unhappy' with the early international break
Spurs have started the new season quite well with five points from their first three games, including their most recent draw against Liverpool at the weekend.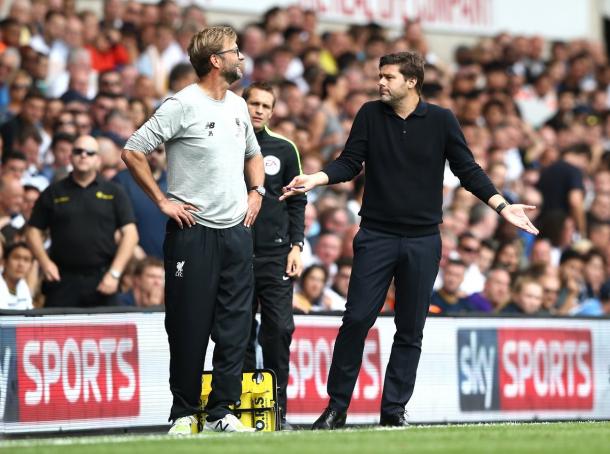 The problem, though, is that with the team starting to get better it will now be curtailed for the next two weeks and the Argentinean has expressed his frustration.
Pochettino speaking after the Liverpool match about his players leaving on international duty said "It's difficult as some players will play and others won't" which annoys him as he could be doing with the players staying and working hard in training. He continued to say that "we need time and maybe months to get everyone on the same level" and to have a break after three weeks is quite disrupting to the whole squad.
The Argentinean went on to say that the international break is "crazy, it's crazy, it's crazy that we stop again" and then in two weeks the players will return and they have to start again. Pochettino though said "it's not to complain" as other clubs have players away on duty as well and they will also be stopped in their preparations.
Pochettino worried about some of his players getting injured with their national teams
The problem that Spurs have is with the good squad they have most of their players are away and that is what Pochettino isn't happy about saying "we have 60-70 per cent of our squad involved in the international break" and it means their is a bigger possibility that one of his players get's injured.
The key now for Pochettino is to hope that all of his players who will play for their national teams come back fit and healthy and ready for the next game away at Stoke City on September 10th.