Liverpool's Premier League season hasn't quite got off to the kind of start that manager Jürgen Klopp would have wanted.
A thriller at the Emirates against Arsene Wenger's Arsenal, a disappointing result at Turf Moor against Burnley and a game against Tottenham Hotspur at White Hart Lane that promised so much but left the Reds with only a point to show for their efforts.
This unconvincing early season form has left everybody questioning, is Liverpool's squad good enough to be in the top-four? Or is the kind of inconsistency that undermined them last season going to prove their downfall again this year?
Rollercoaster Reds
Not only has Liverpool's start to the competitive season been rocky, but so was their pre-season. They had their highs in four straight victories against domestic opponents, before beating AC Milan in the United States and more impressively demolishing Barcelona.
But such results, the Barcelona win a fine example of the high-intensity performance Klopp expects of his side, have been offset by the lows of defeats to AS Roma, Chelsea and Klopp's former club FSV Mainz 05, who beat a tired Liverpool side 4-0 in Germany.
Their Premier league campaign has started off in similar fashion as they've had one win, one draw and one loss, which has left them in 11th position in the table.
While it's too early to make any judgements about the rest of their season, given there are still 35 games to play - it's certain that consistency, or inconsistency, will be a decisive factor in where they end up finishing come May.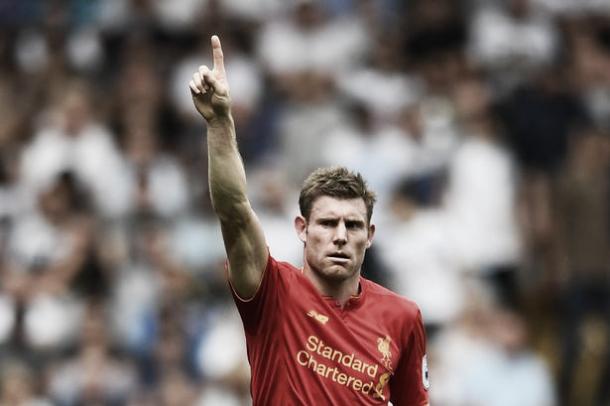 Liverpool have looked unplayable already at times this season. The attacking quality in the squad is so good that, when it clicks, it can blow any team away in a matter of minutes. That 20-minute spell away at Arsenal, in which they scored three goals, is the prime example.
But it is also just as frustrating when it comes to producing results week in, week out - having blown cold up against Burnley and wasted their chances away at Spurs.
This, clearly, is something Klopp really needs to work on - as a consistent high-scoring front line could do the Reds' consistency wonders.
Furthermore, producing results is a consequence of being solid at the back, which is not what Klopp's team are famous for.
The return of Loris Karius from injury is something to look forward to for Liverpool fans and the early impression that Joel Matip has created among the fans is a positive one as he hopes to become a key member of the backline alongside either Ragnar Klavan or Dejan Lovren.
With no back-up signings to Alberto Moreno on the immediate horizon, Klopp instead appears to like the Spaniard for his quality in the final third of the pitch and trusts himself to improve the defensive side of his game.
Left-back, currently, is the obvious weak spot of this Liverpool team - Milner currently deputising for the erratic Moreno and doing a stable job. But whether he proves a long-term option there is the cause for concern and time might only tell whether the German has made the right decision not to bring a left-sided defender in over the summer.
The right formula will be vital for consistency
In the absence of Emre Can, Klopp's Liverpool have been playing a 4-3-3 with Sadio Mane, Phillippe Coutinho and false nine Roberto Firmino up front, with Georginio Wijnaldum, Jordan Henderson and Adam Lallana making up the midfield three, for now.
The Reds have quite a lot of options to play up front with Divock Origi, Daniel Sturridge and Danny Ings all competing with Firmino. The trio are all capable of leading the line, and playing the way that Klopp wants them to, but finding the right formula for his team will be a dilemma that the German will want to solve sooner than later.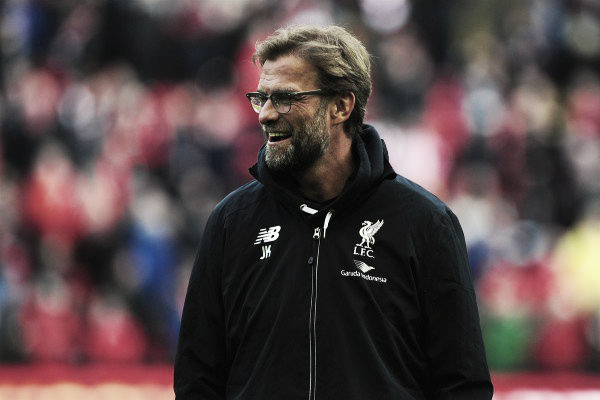 Once Can is back and fully fit, Liverpool's midfield will have the balance in midfield they need and it will be interesting to see which players make the final proper starting eleven.
It is not yet known whether there will be a consistent eleven playing week-in, week-out but with no European football - a consistency in team selection could prove vital to producing results in the league, which is exactly what Liverpool need to do.
All in all, the question isn't more about the squad's quality, as the talent is there for everyone to see.
The defence may need work, but with exciting attackers and box-to-box midfielders who are well capable of adhering to energetic, pressing football that their boss wants, they have the potential to upset the odds.
For Liverpool, this season, it's more of a question of being consistent in producing results. If they can do that, the top four won't be such a distant dream for them.