Speaking to Tottenham Hotspur's official club website, defender Danny Rose offered huge praise to manager Mauricio Pochettino, explaining why he's so grateful to the Argentine.
Revealing that he considers Pochettino to be a father figure, Rose thanked his boss for turning him into one of the best left-back's in the Premier League since taking over at the club, just over 48 months ago.
No longer 'the guy who scored against Arsenal'
Rose has certainly risen to promince under Pochettino, going from the reserve left-back who was infamously known for scoring a screamer against rivals Arsenal, to a start for club and country, evidenced by the starting role he'll play for England against Slovakia on Sunday.
Speaking about his upturn in fortunes, Rose explained that "a lot of hard work has gone in", adding that he's grateful to the manager for "patience".
He admitted that "not everything has been great", but compared to a few years ago - a time at which he stated he was "uncertain about my position [at the club]" - Rose is a hugely improved player.
Pochettino the father figure
Speaking more specifically about the role Pochettino plays for himself and other Spurs players, Rose commented; "He's been like a father figure to myself and a lot of the players here. I owe the manager and his staff a lot of praise."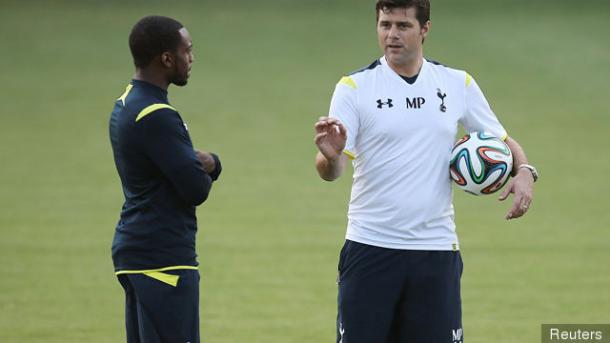 Something interesting that Rose said was that when Pochettino first joined the Lilywhites from his managerial post at Southampton, he told the now 26-year-old that he'd "make me into an England player", which he has done.
"Whenever he's had to tell me off or say I've not done something right, there has always been great advice at the end of it," said Rose, who will be hoping to continue his stellar progression in the months to come.