Former Manchester United midfielder Paul Scholes, has said that veteran star striker Zlatan Ibrahimovic, will make Red Devils youngster Marcus Rashford a better player.
Making a big impact
The big Swedish striker has already had a major impact on the club, scoring four in his four matches under Jose Mourinho, including the winner in the Community Shield victory over Premier League champions Leicester City.
The presence of one of the game's most successful and best strikers is clear to see in the United side, and Scholes firmly believes that he can have a major impact on the budding career of United's young striker.
"Ibra [Ibrahimovic] is great for young players, especially for someone like Rashford," Scholes told Sky Sports News HQ. "Marcus will have a massive role to play this season and to have someone to look up to like that and teach him how to play the game properly, it's great for his future."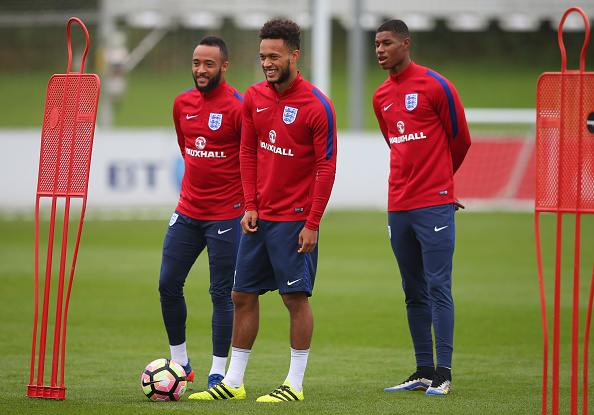 Getting the experience
It has been a meteoric rise for the 18-year-old striker, breaking through at the end of last season and traveling to the Euros with then Roy Hodgson's England side. This season has proven to be a slow burner, failing to get a proper opportunity under Mourinho, but showed what he could do with little time on the pitch with the extra-time winner over Hull City before the international break.
His lack involvement saw him drop down from Sam Allardyce's senior side into the under-21's, but manager Gareth Southgate believes it will be a excellent experience for the young striker.
Southgate told fa.com "It is not a demotion to be with the U21s, not at all," but firmly believes that "It is a chance for him to start matches and it is a valuable experience paying for your country at any level and Marcus will benefit from it."
He continued: "Many have already benefited from their time with the U21s and to be part of the squad that goes to Russia [World Cup 2018] should be his target – along with the other players I have with me."
Southgate concluded: "Marcus has one hell of a future and with the U21s, hopefully, we can help him develop his potential."
Manchester United will take on Manchester City at Old Trafford on Saturday, September 10 with kick-off at 12:30pm BST.