The night of the 29th of November 2010 is one that will give Jose Mourinho nightmares and Pep Guardiola quiet giggles of content. That night was the first time Jose Mourinho faced up to Pep Guardiola's all-conquering Barcelona side as Real Madrid manager.
That night at the Camp Nou, led by an unplayable Lionel Messi, Mourinho sat helpless as he watched Barcelona absolutely slaughter his Madrid side. Los Blancos spent the entire game chasing shadows as Xavi, Andres Iniesta and David Villa in particular led by their illustrious number 10 ran riot, beating Real Madrid 5-0. It could have been more.
As Jose Mourinho prepares to face Pep Guardiola for their first derby meeting in England, he will be hoping for a very different turn of events.
A different set of circumstances
Jose Mourinho had arrived in Madrid that season on a very different wave from his arrival in Manchester in the summer. He had just pulled off an unlikely treble with Inter Milan, defeating the favourites, Pep Guardiola's Barcelona in the process. He had nothing to prove, he was respected and acknowledged as the world's best manager. If anyone could break Barcelona's hold of La Liga, it was him.
This time around, Jose Mourinho arrives on the having been sacked by Chelsea on the back of overseeing a title defence that makes even former Manchester United manager, David Moyes' attempt seem credible. Chelsea were poor last season and Jose did not cover himself in glory, from the Eva Caneiro affair to the bizarre defences of Diego Costa and even more bizarre interviews.
There is a sense that while Jose could survive a 5-0 demolition at the hands of his close rivals in that first derby in Spain, given the strength of his reputation at the time, a similar outcome in the first Manchester derby would be met with grim analysis as to whether he has lost his golden touch as a manager. Questions that if harboured in the Manchester United dressing room will have a detrimental effect on the rest of the season.
A different challenge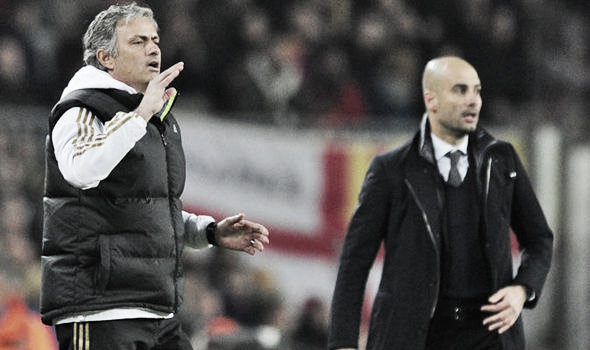 This is partly because when Jose took over at Madrid, it was generally accepted that it was a truly great Barcelona team he was up against, some even argued that that team was the greatest club side ever and in Lionel Messi at his peak, they had arguably the finest footballer to grace any football pitch. Even for a Jose Mourinho, the task of defeating Guardiola's well-oiled machine would take time.
The team Jose faces, this time, is no Barcelona. They may have started the season well but they are nowhere near the level the Catalan side were and more importantly they do not have a Lionel Messi. Manchester City are a team that for all their investment and talent have greatly underachieved under both Manuel Pellegrini and Roberto Mancini. Like Jose Mourinho's Manchester United, they are a work in progress. Jose is not facing the finished article that he faced 6 years ago in Spain, he is facing a side still learning about itself.
Two very similar teams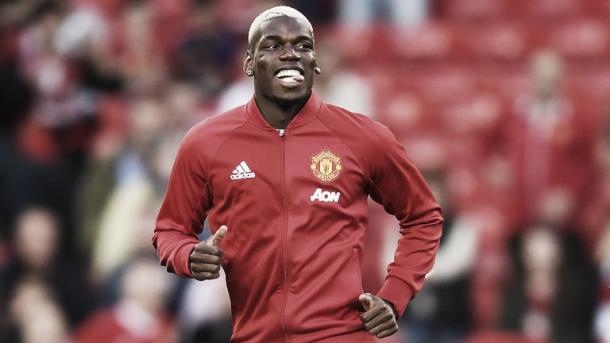 Interestingly, there are similarities to the Real Madrid side Jose Mourinho led and the Manchester United side he manages today. Both sides had the world's most expensive player in their ranks (Cristiano Ronaldo for Real and Paul Pogba for United), both sides had a centre-forward at the top of his game (Karim Benzema for Real and Zlatan Ibrahimovic for United) and both sides had a national team captain on the wane (Iker Casillas for Real and Wayne Rooney for United). Looking at the other players on display, you can argue that both squads were pretty similar. For the centre back pairing of Ricardo Carvalho and Sergio Ramos read Daley Blind and Eric Bailly, For Mesut Ozil see Henrikh Mkhitaryan, For Marcelo, see Luke Shaw, the comparisons are endless. You could argue that both teams are similar in composition and ability. The United today are similar to the Real of the 2010/2011 season. Promising for United fans is that under Mourinho, that Real team grew into a real force and eventually overthrew the Guardiola regime and they did it in style.
An appointment of necessity
Another similarity is the nature of Jose Mourinho's appointment. Both Real Madrid and Manchester United historically did not view Jose Mourinho as their kind of manager. He didn't play the Real Madrid or Manchester United 'way' some argued. Others argued that he didn't behave in the way befitting a manager of these glorious football institutions (an argument Jose did little to dispel when as Real Madrid manager he was caught on camera poking Pep Guardiola's then assistant the late Tito Vilanova in the eye).
However, both teams were forced to climb down from their high horses and turn to the Portuguese for help and for both one of the main reasons they needed help was the presence of Pep Guardiola on the bench of their local rivals. It is almost like Mourinho is the Van Helsing to Pep Guardiola's Count Dracula. The only man capable of chasing the Catalan out of town, the only man capable of stopping him from running riot.
After years of underachievement in spite of huge squad investment and faced with the prospect of their local and biggest rivals overshadowing them, both clubs dialled M for Mourinho. He was the only logical choice.
When all is said and done, this Manchester derby is one that Jose Mourinho will not want to lose. In the 11 times both men faced each other as Real Madrid and Barcelona managers, Pep won five times (including the first derby win), they drew four times and Jose triumphed only twice (one of them via that towering Cristiano Ronaldo header in the Copa del Rey final). It is a statistic that will rankle with the Portuguese manager and one he will be determined to put right in Manchester, beginning with this Saturday. Bring on the derby.