The Premier League is back this weekend, bringing with it a new chapter of the Francesco Guidolin-Antonio Conte rivalry.
Guidolin is Conte's most familiar opponent of all the coaches in England, with the two having clashed eight times back in their homeland, Italy.
The former Juventus boss has a great record against Guidolin, however this is a completely new challenge for him as he prepares to bring his Chelsea side to the Liberty Stadium on Sunday.
Speaking to the media ahead of the game, the Swansea City boss downplayed Conte's record against him.
"Antonio Conte was a player at Juventus for 13 years. I was manager at Vicenza for four years, Udinese one year, Bologna four years, then Palermo, and I met him every year," he explained.
Conte registered five wins in his eight touchline clashes with Guidolin, however, with the former in charge of heavyweights Juve as the latter managed smaller sides, this is understandable.
"He was Juventus manager when I was Udinese manager. He usually won because Juventus were a very strong team," Guidolin said.
Their meetings weren't always so illustrious though - starting in Serie B when the two were promoted together; Guidolin with Parma and Conte with Bari.
From their humble beginnings in Italy, the Swansea boss believes that Conte is a top manager though, full of praise for his "good career" so far.
"He is one of the most important managers in Europe."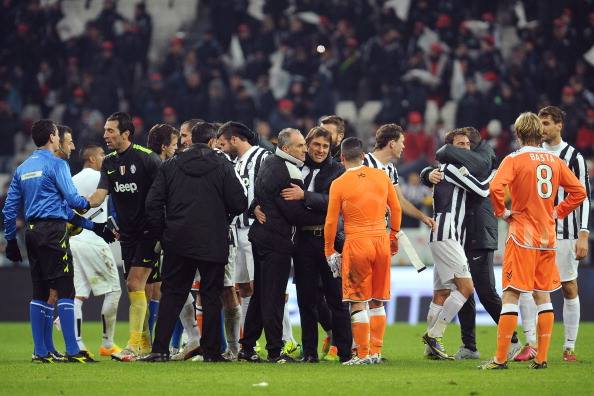 ​Guidolin believes the former Juve boss has taken charge of a top team too, dubbing Chelsea as "title contenders," without hesitation.
"I think they can win," he said, before underlining the difficulty of that task: "But I think the same about Manchester City, Manchester United and maybe some other teams.
"In the Premier League there are four or five very strong teams and Chelsea are one of them."
Guidolin full of positives despite an indifferent start
While Guidolin believes the Blues have "started well," Swansea's first three games have been indifferent.
An opening 1-0 win over Burnley was followed with defeats to Hull City and Leicester City, but the manager believes in the ability of his side.
"I think we have a good team," he said. "I am happy with my players and I think it's important to look to the future with optimism."
Nonetheless, he recognises when things need improving, admitting he was "disappointed" with the performance against Leicester.
"They played very well in the first half and they deserved to win," he conceded, before insisting that Swansea have "worked hard" in the two weeks since to bounce back against Chelsea.
"We have a good group and I think we can do well."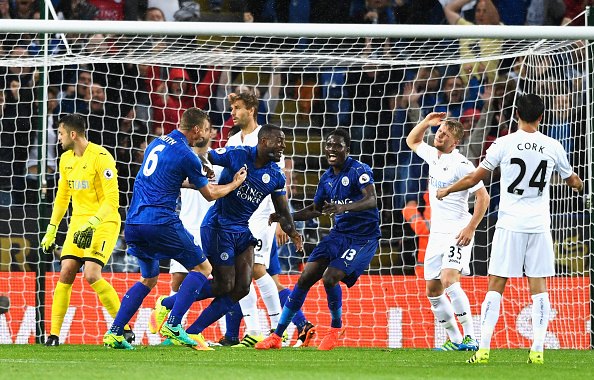 Debutantes in the waiting?
Guidolin could be boosted by the availability of two new signings this weekend too; Alfie Mawson and Borja Baston.
The former will certainly be ready if called upon, and his new manager has been impressed with him in training already.
"I like him," Guidolin stated. "He is a young player, but I like him. I think he will be a good surprise for our fans and our club."
As for Baston, he has been struggling with an injury and fitness since arriving from Atletico Madrid. However, he has been working hard since making the switch to South Wales and Guidolin says "he is almost ready to play.
"I hope to have him available for the bench on Sunday, but I don't know. I am not sure at the moment."