Mauricio Pochettino admitted at his pre-match press conference before Saturday's game away at Stoke City that he thought his Tottenham Hotspur side were going to win the Premier League last season after they defeated the Potters 4-0 at the Bet365 Stadium.
Pochettino was convinced his side would win the title
Spurs travel to the same stadium this weekend, less than five months after a stunning 4-0 win in April which saw them move within five points of eventual winners Leicester City.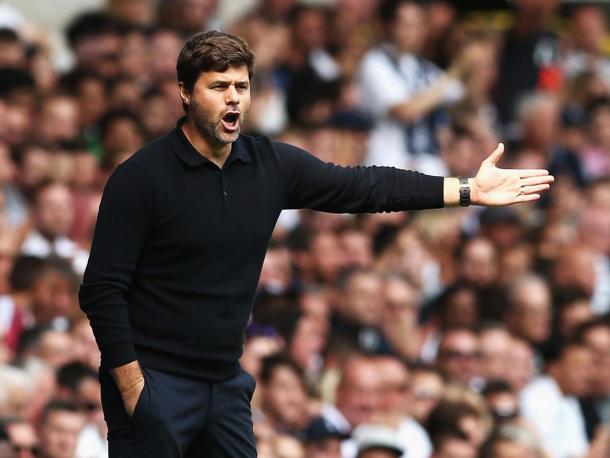 Unfortunately for the team though it turned out to be Spurs' last win of the season which saw the team fall away in the title race. The Argentine couldn't believe it as he thought the momentum was with his team.
When reporters asked Pochettino about if he thought his team were going to win the league last season after the Stoke win he simply replied "yes" as he thought that the performance and victory was "fantastic" and that everyone a the club "believed it was possible to win the league."
We failed to deliver after the Stoke win, says Pochettino
He went on to say though that it is "one thing to believe and another is to deliver" which his team couldn't after that which frustrated him. Pochettino says that it was "difficult to take the draw against West Brom at home" in the next game as he felt his side "played some of the best football" of the season in the "first 45 minutes."
The disastrous end to the season meant that Spurs finished third in the league after being the closest challengers so long to Leicester which wasn't what they wanted. The positive though is that the team qualified for the Champions League which begins next week.
The important thing now for the team is too concentrate and continue on their unbeaten run against Stoke on Saturday as they look to keep up with the other teams in the top four race.