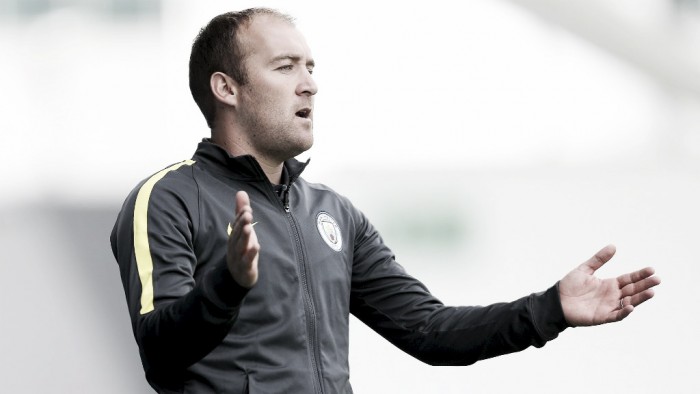 The WSL is reaching its conclusion, and after Manchester City's win over Arsenal yesterday at the Meadow, the Citizens have the title in sight. They've been up there season, but the dream is finally becoming a reality.
Jane Ross' fortuitous goal sealed all three points on Sunday afternoon for the visitors, in a performance during a season that manager Nick Cushing only has praise for.
Title almost in sight
Manchester City have easily been the best team in the WSL 1 this season, they're unbeaten and they don't look like losing a game as we head into the final stages of the campaign. However Cushing is still taking each game one step at a time, "The trophy is not in the dressing room just yet so let's not get ahead of ourselves. We've still got two very tough games to play.
The title will come when it comes, if it comes, but we've got to go and prepare to beat Chelsea," Cushing explained. After City's 1-0 win over Arsenal, all they have to do now is avoid defeat against Chelsea as they continue their pursuit of a first WSL crown.
It's a game against the Blues which will be built up massively going into the final weeks of the season. Chelsea have been their main title rivals this season, and that is something Cushing knows all too well; "Chelsea are a very good team, to win the double last year shows they are. Emma [Hayes] has developed a very good team so we'll prepare to play against a good team as we did today [against Arsenal] and if we win that game then we win the league."
City were tipped by many as favourites to win the league this year, and it's clear to see why, their attacking threat coupled with the quality they have at the back has gone hand in hand this season. The title ending up in Manchester hasn't just been on the mind of pundits, but also on Cushing who said "I've thought about it all year. I didn't allow myself to expect to win it because football is a very strange game, that's why I'm in love with it, anything can happen."
Defensive solidity a key aspect
Manchester City's defensive record this season has been exceptional, conceding just three goals in 14 games. After the win over the Gunners they have now kept four clean-sheets on the bounce, and it was that part of their game that Cushing was most impressed with at Borehamwood, as he revealed how he set his team up "We sat up a little bit defensive and aware that they had threats.
Defending in football is about reducing and compacting space. If you stay compact and stay organised it doesn't matter who you play, the goals are in the same position and we have to keep doing what we're doing," he explained.
City kept a clean-sheet against the same opposition a week previous as they knocked the Gunners out of the Continental Cup by the same scoreline, but the Citizens boss was quick to note the following; "They're a very good team Arsenal, and we knew that the last two times that we've played them."
Despite that, Cushing thought that his team were "in control of the whole game," as they solidified their place at the top of the league.
Man City have kept a massive 15 clean-sheets in all competitions this season, and when asked about the secret to his team's defence, Cushing said "ultimately it is the players, they listen, they're enthusiastic, they're good people and they work hard on the training pitch to become a collective unit."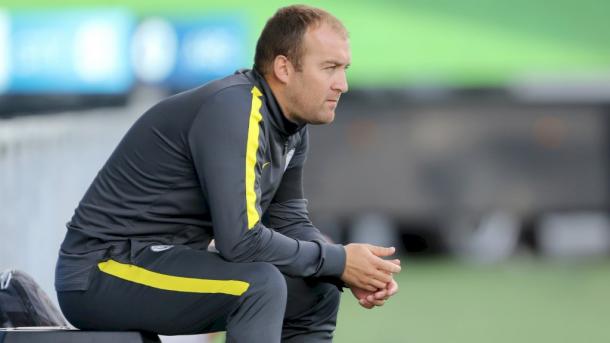 The strategy
Although winning the league was a major ambition for Manchester City in 2016, Cushing revealed that a strategy was in place at the beginning of the season to ensure the club were going in the right direction and that all the foundations were laid in place for a successful campaign."We had a strategy and one thing I think our football club is exceptional at is we've got good people away from the playing staff, so we sit down and we put a strategy together.
This year [the strategy] was to have a fine squad. To have good players that we could improve and could develop. We had a bit of bad luck at the start of the year with the five injuries that we had but because we built a good squad we were able to cope with that." It is clear then that City are doing things right, and they deserve to be up where they are, on the verge of being crowned Champions.