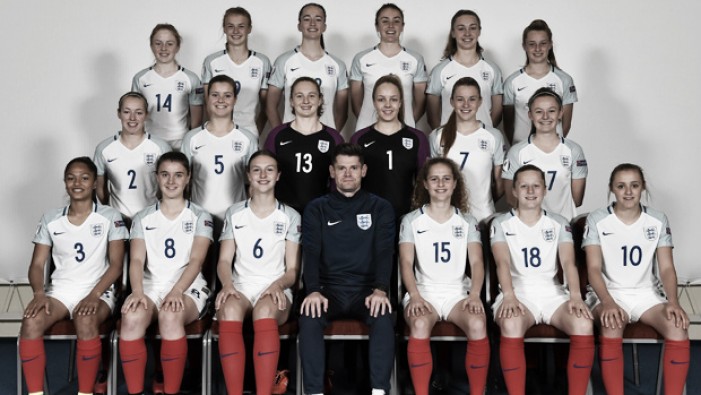 With the U17 Women's World Cup kicking off at the end of the month the 21 Young Lionesses who'll represent England have been announced.
Earning their spot
During a memorable European Championships, the Young Lionesses bounced back from a semi-final defeat against Germany to scoop a third place finish after beating Norway and sealing their spot at this year's World Cup in Jordan.
The tournament marks the first time England have qualified for the finals after having been invited to the 2008 World Cup in New Zealand, Lois Fidler's familiar looking Young Lionesses finishing a credible fourth in a tournament with plenty of emerging talent.
Not wanting to change a winning formula John Griffiths has kept all 18 of the squad who earned the spot in the finals as well as bringing in Jessie Jones, Connie Scofield and Georgia Valentine to make up the 21.
Already in the swing of things, the Young Lionesses have recently completed a three-week training camp in York to ready themselves for the tournament which will run from 30 September to 21 October. The road ahead for Griffiths and his squad will be fraught with danger, having been drawn in a group with Brazil, Nigeria and North Korea – there will be no easy route to the next round.
Keen not to heap the pressure on the young squad, Griffiths is very much looking towards the future, hoping as many of his current squad will move through the age groups and get to play at a future World Cup with the seniors. Whether the Young Lionesses progress in the tournament or not, Griffiths is eager for his players to get as much experience as they possibly can, the more opponents and different styles of play they could be up against will be paramount for their growth in the game.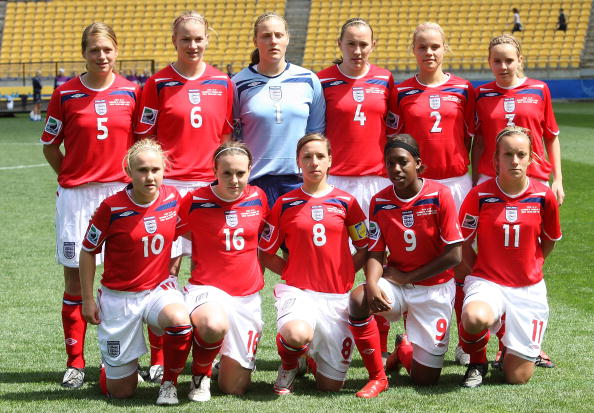 Full squad
Goalkeepers: Ellie Roebuck (Manchester City), Katie Startup (Chelsea), Georgia Valentine (Reading).
Defenders: Flo Allen (Bristol City), Taylor Hinds (Arsenal), Lois Joel (Chelsea), Anna Patten (Arsenal), Kelsey Pearson (Blackburn Rovers), Grace Smith (Aston Villa), Lotte Wubben-Moy (Arsenal).
Midfielders: Anna Filbey (Arsenal), Laura Hooper (Arsenal), Jessie Jones (Yeovil Town), Hollie Olding (Chelsea), Connie Scofield (Birmingham City).
Attackers: Ellie Brazil (Birmingham City), Hannah Cain (Sheffield FC), Niamh Charles (Liverpool), Alessia Russo (Chelsea), Georgia Stanway (Manchester City), Ella Toone (Manchester City).
England will get their World Cup campaign started against North Korea on 1 October before facing Nigera on 4 October and finishing the group stages against Brazil on 8 October.