Marko Grujic believes it could be until next season that he gets to really make his mark as a Liverpool player.
Despite a fine pre-season, in which he scored three goals, the midfielder has only featured for 12 minutes so far this season, coming off of the bench in the Reds' defeat to Burnley last month.
He has yet to make his first start, though he has been an unused substitute in all four of the club's Premier League games, having moved to Merseyside in the summer.
Grujic, signed from Red Star Belgrade last January, stayed in Serbia to achieve his dream of winning the title with his boyhood club last term and admits he is still adapating to the demands of Jürgen Klopp's brand of football.
The 20-year-old admitted to the Liverpool's official magazine that he is yet to fully get to grips with the vigour of playing under Klopp, but reassured that he will in time.
Grujic confident he will adapt to new way of playing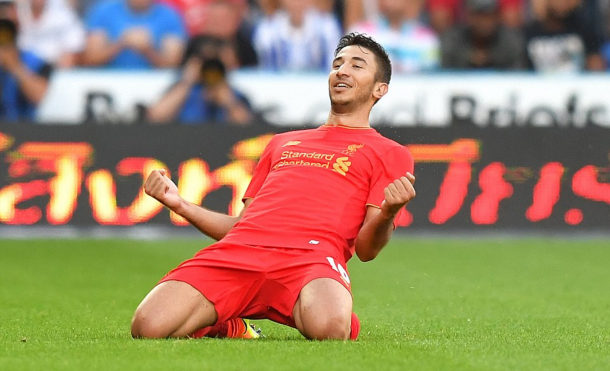 Grujic called pre-season "hard", having "come from Serbia" to train "at a higher level" with Liverpool, and spoke about the "running and exercises" being "harder."
"I'm still learning, but I'm sure I will adapt," he continued, insisting that he is "proud" to be able to "work with the staff" at the club and insisting it "will be okay."
On his aims for the campaign, as he waits to make his first significant contribution in a competitive environment for the club, Grujic declared that he simply wants "to learn from these guys" around him.
He insisted that he has "the big pleasure" of training and playing alongside "some of the best footballers in the world", adding: "I want to get some minutes and games to try and improve myself for the future. I think next season will be the one where I show what I can do."
Midfielder says pre-season tour drove home how big the club is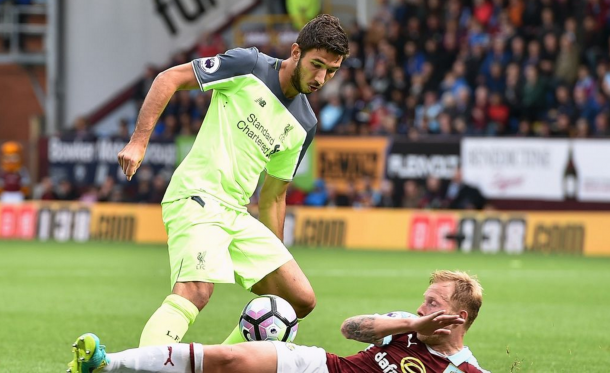 There are high hopes for Grujic, who gave glimpses of the kind of midfield powerhouse he has the tools to become with a series of dominant displays in pre-season.
And though he admits he may have to wait until he really demonstrates his worth to Klopp and co, the No.16 says the significance of playing at Liverpool has already sunk in.
The Serbian international suggested that his new club is similar to Red Star, whom he called "a very, very big club" and said that "both clubs are like family" which is why he "chose to join Liverpool."
He explained that there is a similar "harmony between the club and fans" at Liverpool as there was his former side, and acknowledged that he has felt "how Liverpool is such a big club" in being "around the city."
Grujic said that "all around the world" there are Liverpool supporters, which is what "really struck" him on their summer tour of the United States, noting the "incredible harmony" between the players and fans of the club.