Zlatan Ibrahimovic has defended his Manchester United team-mate Paul Pogba after many critics picked apart his Manchester derby performance.
Pogba will only improve, says Ibrahimovic
Pogba, who signed for United for a world-record fee this summer from Juventus, was criticised following his midfield display alongside Marouane Fellaini in the 2-1 defeat to Manchester City on Saturday.
Ibrahimovic though feels that all of these critics questioning Pogba's big-money move to United will be forced to eat their words whenever he starts to find his best form.
Speaking to SFR Sport, Ibrahimovic said "all the jealous people" who are talking about Pogba "will swallow all of the words" that they have now as the striker feels that Pogba "will only improve and will get everyone behind him".
On his relationship with Pogba, the Swedish striker says that it is "easy" as he "speaks" and Pogba "listens". Zlatan went on to add that "Paul is a player with a lot of talent" and soon everyone in the Premier League will notice this and get off his back.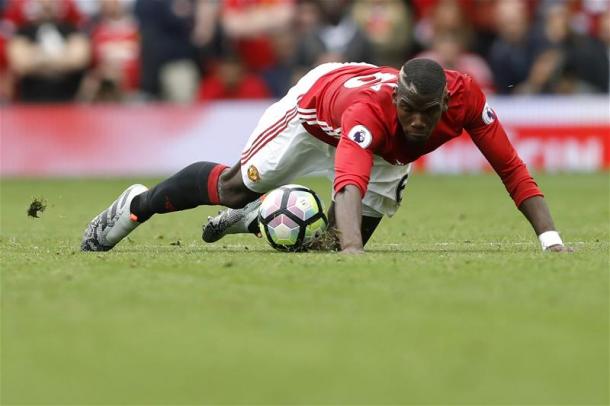 Ibrahimovic asks people to be patient with Pogba
So far in his short second stint at the club, Pogba hasn't scored or made an assist yet with the club slipping to their first defeat of the season against Pep Guardiola's City team at the weekend. Ibrahimovic, on the other hand, has made a great impact and he has encouraged everyone to be patient when it comes to Pogba's performances.
Ibrahimovic believes that people have to be "realistic" as they are putting "a lot of pressure on Paul" as when he signed it "created a huge amount of buzz."
The striker admits that even though they share the same agent he "didn't know Paul before" but now that he does he does he is "someone who works enormously" and that he really wants to "improve" and that he has a "super attitude" which will be shown on the pitch sooner rather than later.