Liverpool warm up for another tough test in just their fifth Premier League fixture of the season, travelling to Stamford Bridge to take on Chelsea on Friday night.
The Reds, having put four past the champions in their last outing, come into the game high on confidence - particularly having taken four points from an available six on their last trips to London.
Beating on Arsenal on the opening day, beating drawing with Tottenham Hotspur before the recent international break, Liverpool have fared well against the teams expected to be in and around the top seven or eight.
Jürgen Klopp and co. will therefore hope their trip to the capital returns at least a point again, as they look to stay within close range of the league's leading pack early on.
Ahead of the clash in the capital, VAVEL Liverpool spoke to Chelsea fan Indrit Berisha - a contributor to VAVEL UK - to get his views going into the game.
Q: Three wins and a draw, what are your thoughts on Chelsea's start to the season thus far?
IB: 10 out of 12 points is a decent and respectable start but considering the sides we have come up against, and their current state, it should really have been full points. Our first game was against a depleted West Ham side and we couldn't kill the game, followed by an inconsistent Watford side who were only beaten by a good spell at the end and most recently, we've drawn away to the worst Swansea side since their promotion, despite dominating the majority of the game.
One good performance against a Burnley side who couldn't recover from their game-raising antics against Liverpool does not disguise the fact we cannot put teams away as of right now. In short, good start points wise, but the performances are lacking a ruthful edge.
Q: How would you rate Antonio Conte as Chelsea boss so far?
IB: I love his passion on the touchline and his enthusiasm for the game but I wouldn't say I've fallen in love with him tactically. His decision to bench our only creative central midfielder so he could play a pivot of Nemanja Matic and Oscar anchored by N'Golo Kante does not sit well with me. I can see why he does it, Oscar harasses opposition sides well and Matic offers physicality and height, but Cesc Fabregas is one of those players who can unlock a defence with one pass almost anywhere on the pitch.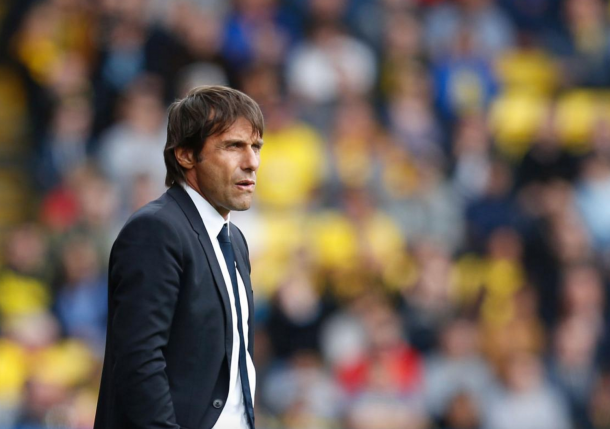 However, the change in formation was an excellent choice and Conte appears to have clicked somewhat with Eden Hazard and Diego Costa and those two players, especially Costa, are playing well. He has also done well with his substitutions; Michy Batshuayi assisted the winner against West Ham and scored the equaliser against Watford, before another sub, Fabregas assisted Costa's winner with a sensational pass.
A mixed bag really, security over style in the centre of the park but promising signs, especially his passion, tactical nous, tactical flexibility and man-management skills.
Q: How do you expect the Blues to set up on Friday? Will they look to frustrate Liverpool like in pre-season, or will the home fans demand a more attacking approach?
IB: Conte will stick with his 4-1-4-1 formation with the only change to the side that played against Swansea being our injured captain, John Terry, taking an enforced break and summer signing David Luiz making his second debut for the club.
The home fans will always value points over performances so I think they will back Conte should he decide to play cautiously and frustrate Liverpool.
Q: Any weaknesses that Liverpool should be looking to prey on?
IB: The introduction of Luiz to partner Gary Cahill means that Conte can and will probably play a higher line to squeeze the pitch and put some pressure on Liverpool but in Branislav Ivanovic, we have one of the slowest full backs in the league, and someone who turns notoriously dreadfully. Therefore, I can see Liverpool having success if they decide to play diagonals in behind the central defenders into the inside-channel behind Ivanovic for a quick forward, like Sadio Mane, to latch onto.
Q: Conversely, what have you made of Jürgen Klopp and Liverpool so far this season?
IB: I've always been a fan of Klopp, he's got this endearing quality in the way he celebrates every goal and makes people feel like he genuinely cares about the fans, the history, the tradition, the players of the teams he manages. His teams tend to play some exciting football, branded 'rock and roll', but his Liverpool side have lacked consistency.
Take the start of this season; a 20-minute spell obliterates Arsenal into a 4-1 deficit but two additional Gunners goals makes the game look closer than it ever was. The very next week, Liverpool go and lose 2-0 to Burnley, creating very few clear-cut chances and most recently, they take apart defending champions Leicester City in a fashion that made them look more like the team that staved off relegation two season ago. When Klopp gets his Liverpool side to 'click', then they are superb but they don't seem to 'click' every week.
Q: David Luiz is set to make his second debut with John Terry out injured. Was he the right CB signing?
IB: Such was the desperation at the club for warm bodies who could play in the centre of defence, ANY centre back would have been the right signing. We apparently offered a record sum for a defender for Napoli and Senegal's Kalidou Koulibaly, a player who has only had one good season in a top European division.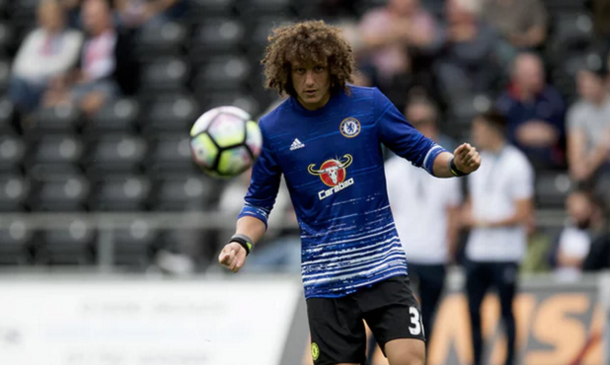 David Luiz has his qualities, namely his ability on the ball, his seemingly genuine devotion to the club and his morale-lifting character in the dressing room but he also his faults, especially with his concentration and how error-prone he can be. But he is something of a cult-hero, capable of the spectacular and he represents an improvement on what we have; he also has prior experience of playing in the Premier League and shouldn't need an adjustment period.
Q: Both of these teams are without European football this term, but do you think they can take advantage to get back into the top-four?
IB: I'd be surprised if both Chelsea and Liverpool aren't fighting until the end to make the Champions League places but such is the competition in the Premier League that you cannot really make a guarantee this early in the season, despite the advantage Chelsea and Liverpool have of not playing any European football.
However, in saying that, Leicester only had 43 matches last season in all competitions and we all know how well they did. The season that Liverpool finished second also coincided with a season out of Europe but, then again, they had Luis Suarez and a fit Daniel Sturridge.
Q: If you were Jürgen Klopp, which Chelsea players would you be most wary of?
IB: Hazard and Costa. The Belgian looks to be approaching a level of performance similar to his all-conquering 2014-2015 campaign whilst the Brazilian-born Spanish striker is playing ferociously well. Costa's goals alone have won two matches and rescued a point in another so he should be playing with confidence and raring to go at whoever Klopp deploys in defence.
Less obviously, N'Golo Kante is a player Klopp should play close attention to. As the lone CDM in a 4-1-4-1, Kante has surprised me, and many a Chelsea fan, with just how good he is in possession. He keeps the ball ticking along and has a range of passing much better than I remember him being credited for last season.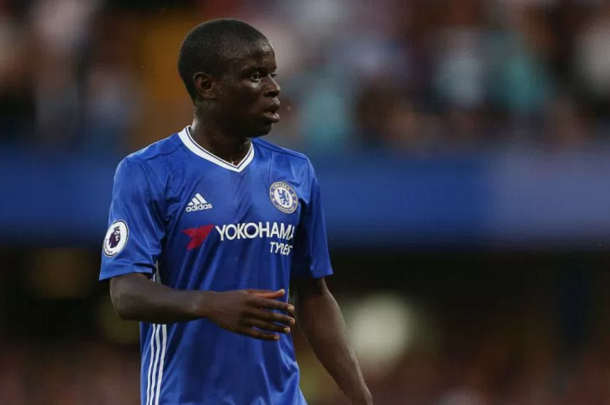 I remember what Chris Coleman said about how to beat Chelsea in Jose Mourinho's first spell after he masterminded a 1-0 Fulham victory against the Blues; he said that Makelele was Chelsea's playmaker and so all the attacks went through him – in order to stifle the Blues, he made Steed Malbranque follow Makelele and keep him quiet and uninvolved. If Klopp gets someone to do the same job on Kante, I think you'd see Chelsea struggle more in possession.
Q: And what about the Reds? Which visiting player worries you the most?
IB: It has to be Sadio Mane. He always did well against us when at Southampton due to his combination of pace, skill and directness and I think he'll do well again. If Mane starts the game on the right, his duel with Cesar Azpilicueta, one of the best one-on-one defenders around, will define the game. I wouldn't be surprised to see Mane operate from the left-wing and try target Ivanovic.
A special mention goes to Roberto Firmino – I think his football intelligence means he is always a threat, whether playing as a 'false-nine' or from the left-wing.
Q: Finally, your score prediction?
IB: It all really depends on what Liverpool side Chelsea come up against. Klopp's team always tend to raise their game for the big(ger) occasions so I suspect a good performance from Liverpool. However, I think Conte will make sure to not lose at home this early in the season so I will plump for a competitive and feisty 2-2, with Costa and Oscar scoring for the Blues and Mane scoring a brace for Liverpool.
Thanks to Indrit for answering our questions, you can check his work out here and you can also find him on Twitter: @in_dr_it.