When Jose Mourinho and his players began the season by winning, everybody thought it was going to get better and better for his team. Unfortunately, however, that has not been the case lately and Manchester United have been second best for the third game in succession and paid a heavy price once again as they lost 3-1 to Watford, away from home.
What's been a common sight of each of those defeats is the blame game from Jose on the referees and on his own players as well. Amongst a plethora of other issues, it's something Mourinho must change. As manager, he must take responsibility for his team's performances. While blaming a referee is a good distraction technique on occasion, and was something Sir Alex Ferguson famously frequented in, blaming his own players is the stark opposite to a distraction technique.
Taking responsibility
When a manager sets his team out, gives his instructions and all the preparations, it falls upon him to make sure they perform and also, when the team fails, he is the one expected to take full responsibility for his team's poor performances, but Jose hasn't done that.
All he's done is passed the blame around, from the referees to his players. Instead what he needs to do, is to accept the criticism, take the blame and take it upon himself to improve his players, because if United do want to go on to achieve big things this season, this kind of attitude from the manager is just not going to get it done for them.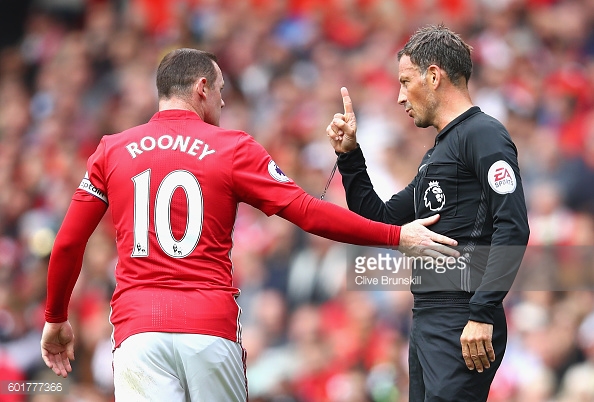 It's one thing when a referee makes mistakes, but it's another thing completely to put the entire blame on his decisions. After all, he has a set of rules to abide by and he is just doing his job. Jose needs to understand that, not every goal is the referee's fault, not every mistake made by the team is his fault, at times it can also be the manager's fault.
Jose hasn't limited his blame on the referee but has also singled out players for criticism, which really doesn't work well for building morale in a team just months after you've started and everything is new to you and your players who look to you for confidence not blame.
Getting the team plan right
It's been more and more evident in recent games that Mourinho's team plan just isn't right for his players to blossom. As a result of his poor decision making, players like Paul Pogba, are coming in for undeserved criticism when their manager isn't playing them the right way.
Jose needs to understand playing the right kind of player alongside Pogba is essential to the Frenchman's development at Old Trafford and unlocking his true potential, whether that be Michael Carrick, Ander Herrera, Morgan Schneiderlin or Marouane Fellaini. That decision is one to be taken by Jose Mourinho and his staff, and that will have more of an impact than a referee's decision. We can only wait and watch the upcoming decisons that must be made.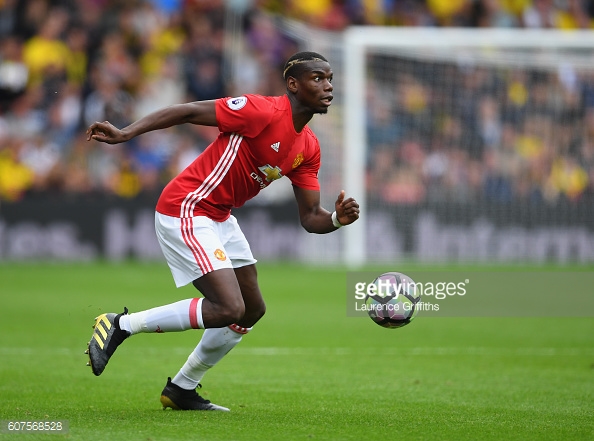 There's been talk of United switching to a more permanent 4-3-3 system. Mourinho has been doing so during games, but the only way his counter-attacking style can be more effective is by changing the structure and allowing Pogba a freer role in that midfield triangle, with Herrera doing the "engine work" and, potentially, Carrick being the calm and influential player in the middle of the park.
With Zlatan Ibrahimovic, Anthony Martial, and Marcus Rashford operating as the front three, United can truly exploit their opposition teams on the counter and be the counter-attacking team that Jose wants them to be.
He could always switch to his original 4-2-3-1 if he intends to play Henrikh Mkhitaryan, Juan Mata or Jesse Lingard in midfield or on the flanks. This tells us a lot about the quality in depth that United possess not just squad wise but also ability wise and from a tactical point of view.
Fellaini has been playing at a solid level, fluctuating between the brilliant and the appalling. Yet United need more than that and, unfortunately, with a player like Fellaini, much of what you get from him is his physcial presence, he doesn't have the distribution abilities of Carrick or Schweinsteiger. Fellaini, although his recent performances have been better, is rash in his challenges, giving Pogba the headache of defending and dropping back, for which, he has never complained, he wants to give his best for the club and wants to vindicate the faith put in his abilities.
One can only hope that the Portuguese has learned his lessons and will change things at Old Trafford, starting in the next game against League Cup opponents Northampton Town. Otherwise, things do not look good for United and Jose Mourinho.