Ahead of Leicester City's trip to Old Trafford this weekend to take on Manchester United, Foxes' boss Claudio Ranieri has said he wants "revenge" against Jose Mourinho's men.
After losing the Community Shield match-up 2-1 against the Red Devils at Wembley Stadium back in August, the Italian, along with supporters no doubt, is extremely keen to earn victory this time around.
"Fearless"
Speaking in his usual exuberant tone during a press conference ahead of this weekend's clash, the former Inter Milan boss quashed any lingering doubts that his team were heading into the match with hesitancy. Suggesting that he wants "revenge" over the 20-time Premier League winners, the experienced manager made no attempt to hide his and the team's motivation for the match on Saturday.
Although, having suffered an energy-sapping 4-2 extra-time defeat at home to Chelsea in the Third Round of the EFL Cup on Tuesday night, some may have been expecting the Premier League champions to head to Old Trafford slightly wary. However, this is not the case according to Ranieri. Stating that his team are "fearless" and asking journalists "why be scared [of going to Old Trafford]?", it's clear to see that the 64-year-old is not going to let the occasion get the better of his team.
Also saying that there should be "no fatigue" because players are "used to playing three games in a week", it looks like the reigning top-flight champions have prepared for the trip to Old Trafford extremely well, both in a physical and a mental sense.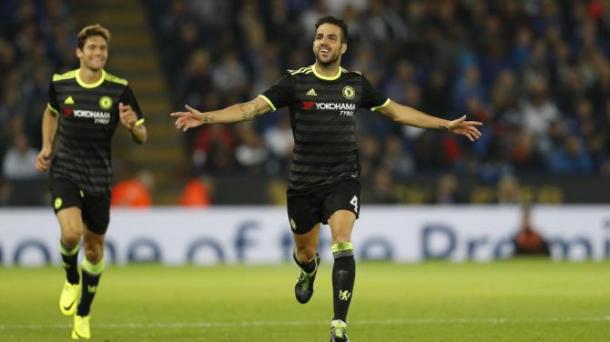 Change between the sticks?
On the other hand, supporters should be expecting various changes for the trip to Manchester and a big absence could be that of Kasper Schmeichel. During his pre-match press conference, Ranieri revealed that the Dane had suffered "slight muscle pain" in training but the ex-Monaco man did suggest that "if it's nothing serious, he'll play", which does give reason to be optimistic.
Nonetheless, despite the starting line-up, fans should be expecting a tough game on Saturday with the Red Devils looking to put their 3-1 loss to Watford last time out firmly behind them. Whereas the Foxes will be keen to build on their 3-0 victory over Sean Dyche's Burnley.