Sunderland midfielder Jan Kirchhoff has urged his team-mates to pick up their first win of the Premier League season against Crystal Palace on Saturday afternoon at the Stadium of Light.
Squad almost back to full strength
It has been a familiarly poor start for the Black Cats, who have picked up just one point from five games so far leaving them just one place above rock bottom Stoke City in the league table.
Kirchhoff kept a positive outlook going into the game, pointing out that "our injured players are back" and that Sunderland now "have almost a full squad available".
The German added that the two upcoming home games against Crystal Palace and West Brom are against "teams we can beat", adding that the first three points of the season will help the club "take steps up the Premier League table" and away from the relegation zone.
Home form has been an issue for the Wearsiders so far this season, who have already lost to Middlesbrough and Everton at the Stadium of Light, putting in fairly dismal performances in the process.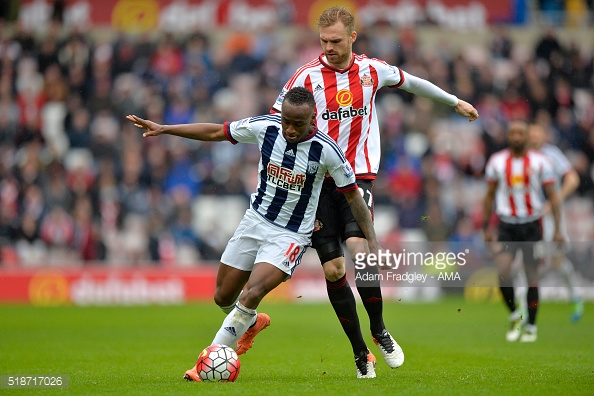 Fans can drive Sunderland to victory
One of the few things that Sunderland do have going their way at the moment is the support of the fans, with Kirchhoff saying that "it's crazy how they follow us all over the country" and adding that "the least they deserve is our biggest effort."
The ex-Bayern man also pointed out the "connection" the players and fans had at the end of last season which made Sunderland "hard to beat" in their late run to survive in the Premier League once again, saying that "we have to build the connection with them" again in order to pick up points as soon as possible.
Sunderland host Crystal Palace tomorrow at the Stadium of Light with kick-off taking place at 3PM, as they look to pick up their first three points of the season and shake off their horrid winless run in August and September that stretches back to 2010.