West Bromwich Albion boss Tony Pulis says he is unaffected by the growing number of empty seats for the club's home games.
Speaking in his pre-match press conference ahead of The Baggies trip to former club Stoke City, the West Brom boss stated that empty seats did not affect him.
Last weekend's home attendance of 22,209 versus West Ham United, was the lowest ever recorded for a 3pm Premier League kick off on a Saturday, at The Hawthorns.
He also spoke of his joy at reaching the 1,000 game milestone this weekend, fittingly versus The Potters.
'It doesn't affect my work'
West Brom recorded a first home win of the campaign last weekend. After pulling out to a staggering 4-0, The Hammers pulled Pulis' men back to 4-2. There continue to be a number of issues at the club however, as the Chinese takeover swings into gear.
Issues linger both on and off the pitch also. Pulis however is unmoved. The Baggies' boss acknowledges the poor run of results and was not shocked to see empty seats appearing last weekend.
"I'm not surprised, but I'm not jumping for joy, it's what happens sometimes, and you have to accept it", said Pulis.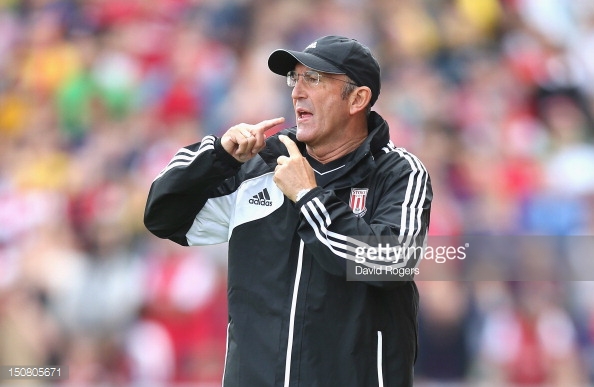 On whether off-field problems affected him he stated, "Not at all. It doesn't affect my work" or his "feelings towards the football club or the players I work with."
The Albion boss is also in no place to blame the fans. "Supporters are supporters" Pulis continued, adding, "there's no way I'm going to stand here and criticise them for coming or not coming".
Players have 'become film stars'
As Pulis returns to the club with whom he enjoyed 10 years as manager over two spells, the Welshman also spoke of how the game has changed during his 24-year career.
"They've become film stars really as much as anything," Pulis said.
"The only thing I would say", the West Brom boss mentioned, is that "sometimes by coming in at an early age and not seeing what the rest of the world and what life is like outside of football they have no perception how fortunate they are."
He finished, "If you could bring something to this game, it's giving them the opportunity to look outside the bubble they live in", allowing them to "recognise how lucky they are in lots of ways."