Chris Smalling has backed his Manchester United and England teammate Wayne Rooney to get back to his best and start firing again after being dropped to the bench for the victory over Leicester City at the weekend.
Rooney hasn't been in the best of form at the start of the season which has led to many saying that Jose Mourinho should drop him from the starting eleven.
Rooney still the main man at United
It finally happened for the Premier League game against the Foxes at the weekend with many saying that it could be the end for him at the club, but stand-in captain Smalling has no doubt that the striker's quality will shine through once again.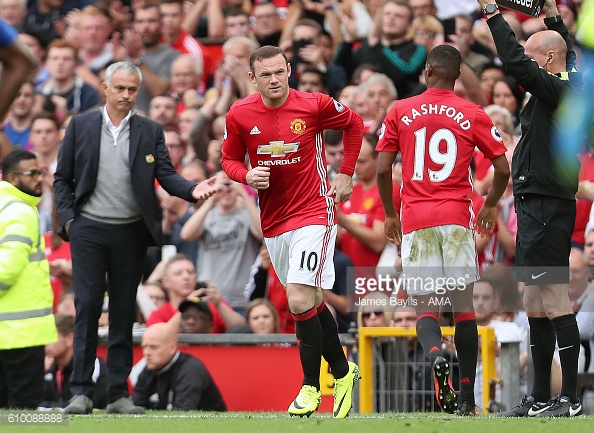 Speaking after the excellent 4-1 victory against Leicester, Smalling said that Rooney was "the same, as in before the game when we're all getting ready" even though he wasn't going to be starting the game. The defender says that Rooney is "often the one of the most vocal" in the dressing room and he was the "same on Saturday."
Smalling continued on to say that "regardless of whatever the situation is" with Rooney he will always be the "same type of character" and that is why he has been and will continue to be "England's main man and our main man" confirmed Smalling. The defender says that it is only a "matter of time" before Rooney is back "firing again because he's quality."
Leicester win a big moment in our season, says Smalling
The win at the weekend was a huge moment for the team as everything clicked together in a brilliant first-half in which they scored four goals in a 20-minute spell. Smalling scored the opener and he felt it was a massive moment in the season to date and he wants the team to continue on in the next game.
On whether he thought the weekend's win against Leicester was a big moment, Smalling said "Yeah, I think it is" because it will give the team a lot of confidence going forward.
The defender says that he thinks if the team "can start the game with that tempo" then he feels that there's "not many teams that can live with us" and the hope now is that in every game the team can do just that.