Former Manchester United defender and pundit Gary Neville, has said that both Ander Herrera and Paul Pogba, need to be perform in the big names if they are to become permanent fixtures in Jose Mourinho's side.
Good start
Both players were crucial in ending the club's three game losing streak, with their 4-1 victory over Premier League champions Leicester City. Both performed well with Chris Smalling opening the scoring, followed by efforts Juan Mata, Pogba and Marcus Rashford to round off an excellent performance.
However both have yet to make a significant in matches against the big sides, and with games against the likes of Liverpool, Chelsea and Manchester City in the next month, Neville has insisted that they will need to perform against the big sides to really give a good impression.
Despite the good performance, Neville still doesn't know whether Mourinho will "think Pogba and Herrera are his midfield two," he told Sky Sports.
For Manchester City at home or Liverpool away or Chelsea away, they still have to build up that trust to Mourinho that "they are good enough to play in these big matches."
He continued by saying if they were going to play in the bigger games against the bigger opposition, "That's when the ultimate test will come. But Neville did concede that "it's a good start for them."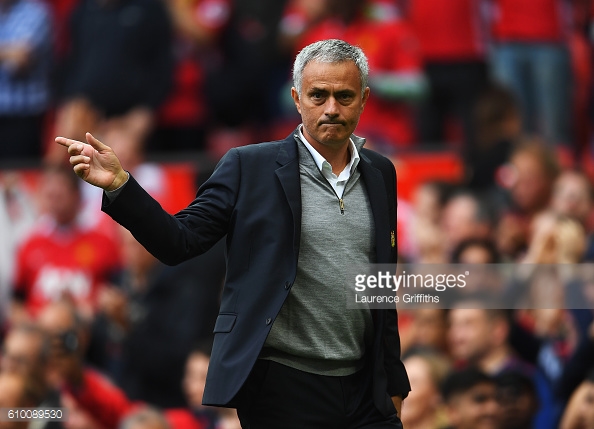 Still more work to be done
It has been quite the turnaround since the arrival of Jose Mourinho at Old Trafford, with a number of players both coming in and out of the Theatre of Dreams. However, Neville believes more work still needs to be done by the coach to clear the club completely.
He said that Mourinho is "unravelling what's gone on here in the last three years" and admitted it was hard because of the "bad spending by the club."
Neville concluded by saying he thinks there are players who "that have got the profile that fit the Manchester United stature" but admitted there are still some at the club that haven't got the profile.

Manchester United will take on Zorya in the Europa League group stages at Old Trafford on Thursday, September 29 with kick-off at 8:05pm BST.