West Ham United skipper, Mark Noble has insisted that the players will stick together, after their fourth consecutive league defeat in the 3-0 loss to Southampton.
Sticking it out
It has been a difficult start to the season for the Hammers, with goals from Charlie Austin, Dusan Tadic and James Ward-Prowse seeing them slump to another heavy defeat; conceding their ninth, tenth and eleventh goals in just three matches.
Saturday's visit of Middlesbrough will be crucial as they look to pull themselves out of the relegation zone and kick start their campaign, and Noble insists that the squad is good enough to do so.
Noble told whufc.com, "These are times when you have to stick together. I've been through it many times before — in worse positions than this and with weaker squads — and we've dug ourselves out of it. We are still together."
He continued, "It's hard to take, especially after the results we had last season. You can only say a certain number of times 'we're waiting for a break or a bit of luck', because sometimes you make your own luck."
Noble concluded, "We're just not playing well and need to liven ourselves up."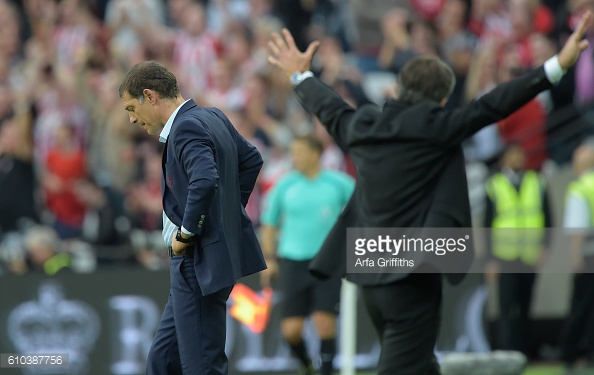 Desperately needing confidence
It is a shock to see such a contrasting season for the Hammers, considering their excellent form last season which saw them finish in sixth. Manager, Slaven Bilic believes that the current slump is down to a serious lack in confidence.
"We are not the first or the last team who has been in this situation in the Premier League and most of it is about confidence, but the Club has the same players and the same manager who did good things last year," said Bilic
He explained, "Eighty per cent of the team is the same, and of course we can talk about confidence and urge them to be confident, but you need one or two good results to get that confidence and that's not happening at the moment."
West Ham United will take on Middlesbrough at the London Stadium on Saturday, October 1 with kick-off at 3pm BST.