Zlatan Ibrahimovic says that he expects more from his Manchester United teammates despite winning 1-0 against FC Zorya Luhansk in the UEFA Europa League.
Ibrahimovic scored the winner in the 69th minute of a very difficult game for United as they really struggled to break down a stubborn Zorya defence.
We should have created more spaces earlier, says Ibrahimovic
The win means that United sit third in Group A after two games, but the veteran striker thinks that United failed to create enough spaces against a very determined Ukrainian outfit, which is the reason they made it so difficult for themselves.
Speaking to BT Sport after the game, Ibrahimovic said "it was not an easy game" which many people thought that it would be, but the striker felt that the team "played good and created some chances" although said overall it was a "difficult game."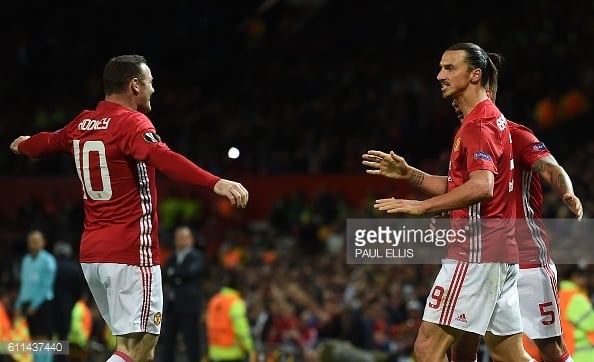 Ibrahimovic pinpointed a reason to why the team found it so difficult, saying "if you don't score early the spaces get smaller" as the Ukrainians started to put everyone behind the ball. After the goal though Ibrahimovic said "we had more space" but the problem was the team only had a short amount of time to take advantage of it.
The striker continued to say that "if you want to go through" in the Europa League especially after losing in matchday one "you need to win the game and we won." Ibrahimovic though said that he "expects more from the team but we are playing well."
Ibrahimovic played down his winning goal
The goal against Zorya was Ibrahimovic's sixth goal in 10 games for the club. The striker though played down his role in goal which was United's first shot on target in the game.
Ibrahimovic said that "we play as a team" which is an important thing for the team to do. The striker says that "sometimes we create a lot and sometimes we create less" but the main thing is that the team managed to get the win in the end.