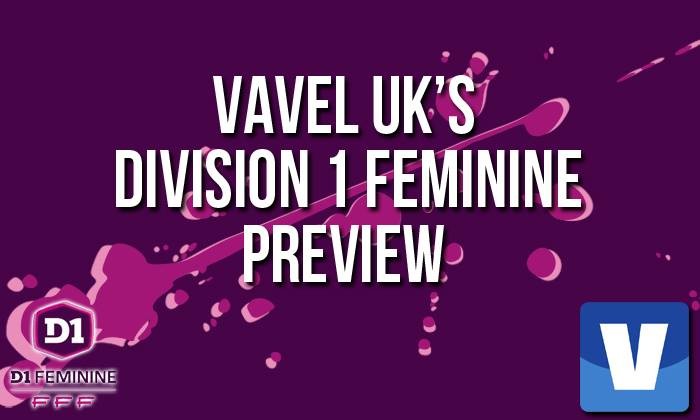 The Division 1 Féminine is now in full swing and this weekend we head into matchday three with more exciting match-ups to look forward to.
AS Saint-Étienne look to cause upset against champions Olympique Lyonnais
Despite the well-documented number of injuries they have had to injure approaching the start of the 2016-17 season, Olympique Lyonnais have proved very impressive in their first two fixtures and look to have set the foundations for yet another successful campaign.
Lyon completed the treble in the last campaign winning the Division 1 Feminine title for the tenth time in a row and they have started this season in the same fashion crushing both Soyaux and ASPTT Albi in the process - with 9-0 and 6-0 victories respectively.
Saint-Étienne will fair a much tougher opponent for Lyon. After a below par performance on the opening day of the season against Rodez in which they drew 1-1 at home, manager Servé Didier wanted an improved performance and his players certainly provided that against Bordeaux last weekend - coming away with a convincing 7-0 victory.
Despite the injuries to many of Lyon's key players, the squad is still brimming with undeniable talent. And, one in particular is Ada Hegerberg - the Lyon striker finished last season as the league's top goal scorer with 33 goals to her name and she has started this campaign in the same vain, already standing at four goals in two games.
The opposition will not want to be out done on goal-scoring ability though, as Saint Etienne also boast an in form striker of their own, by way of Audrey Chaumette. The 19-year-old forward coverted a hat-trick in her team's thrashing of Bordaeux on matchday 2, but it will prove considerably harder this weekend as she will have to convert against argueably the best backline in the league.
Rodez travel to bottom of the table Metz
This weekend's opener sees bottom of the pile FC Metz host Rodez, who currently sit mid-table after picking up two draws in their first two matches.
Newly-promoted Metz have struggled to find any sort of form in their opening fixtures which has seen them succumb to heavy to defeats at the start of this season. After being beaten by five goals to nil away to Montpellier, Metz came back last week and were once again comprehensively beaten 6-0 by Juvisy.
Rodez have had better fortunes at the start of the season, they may not be performing at the top with the likes of Lyon and Paris Saint-Germain but last season's suprise team have had a steady start to their campaign. Sébastien Joseph's side have faired well in defence only conceding two goals in their first two fixtures, but they will have to convert more at the other end of the field to live up to last season's performance; which ended with an impressive fifth-place finish.
Montpellier look to continue run against Olympique Marseille
Now, Lyon aren't the only team to manage two victories in their first two matches, Montpellier and PSG also hold that 100% record so far. The former of the two will meet Olympique Marseille this weekend with the hope of mantaining that record.
Manager Jean-Louis Saez will inevitably want more of the same from his side who are brimming with confidence and with the in-form Sofia Jakobsson leading the line they are a force to be reckoned with.
However, Olympique Marseille will be a tough test, the newly-promoted team will be looking to prove they are worthy of their place in the top flight and Christophe Parra's side have already put in good performances in their opening matches. Marseille took a point away from the trip to Bordaeux in their first fixture and put in a spirited display againt PSG, but were unfortunately outclassed 1-0 in the end by the D1F heavyweights.
PSG look to continue unbeaten start against Guingamp
Paris Saint-Germain will look to maintain their impressive start to the season after picking up a convincing win over ASPTT Albi and a tight victory last week away to Olympique Marseille.
Patrice Lair was pleased with his side's performace against Marseille, claiming the win was a historic victory over a well organised side. A lot of the talk since last week's victory relies upon the support from the fans, Lair believes if the supporters are behind the team then they will continue to impress and his side will certainly need a fighting mentality this season in order to de-throne the heavyweight champions Olympique Lyonnais.
The teams last met back in March when PSG bagged the three points by demolishing the Bretons six goals to nil - including four second half goals.
Guingamp have had an uncertain start to the season, they may have opened their season with a win against Juvisy but unfortunately Guingamp left Montpellier empty handed last week after falling to a 3-0 defeat. They will know that they will face another tough side this weekend and will have to be at their very best if they are to take anything away from this stern test.
Soyaux look for their first win against Juvisy
The historic dual between Juvisy and Soyaux takes place this week. Juvisy bounced back from a surprising 1-0 defeat to EA Guingamp in the first week of competitive fixtures, to emphatically put 6 past FC Metz on Matchday 2. And, they will be looking to continue in the same vain against Soyaux - Jean Parédès' side were far improved in the second game of the season, grabbing a well-earned point against a solid Rodez team. They showed great character to cancel out Laurie Cance's first half opener for Rodez, with an equaliser in the 69th minute - after they had torrid opening day with a 9-0 defeat to defending champions Lyon.
Bordeaux hope to bounce back at ASPTT Albi
Finally, Bordeaux travel to ASPTT Albi and both teams will be looking to bounce back after heavy defeats in their first two matches. Whilst Bordeaux will hope to turn a heavy loss at home to AS Saint-Etienne in to victory, Albi will try to avoid the spiral of defeat this week after falling to big scorelines against both Lyon and PSG.