France head coach Didier Deschamps says that he is not concerned with Paul Pogba's form despite the midfielder not making the best of starts since returning to Manchester United from Juventus in the summer.
Pogba has struggled to make the big impact that he would have liked so far this season, really only performing to his best in United's 4-1 thrashing of Leicester City a couple of weeks ago, where he scored his first goal for the club.
Deschamps urges patience with Pogba
The 23-year-old missed a couple of gilt-edged chances in the frustrating 1-1 draw with Stoke City at the weekend but Deschamps has urged everyone to have patience with the midfielder as he will only get better with time.
Deschamps, speaking at a news conference at Clairefontaine, said that Pogba "has changed his team and needs to find his bearing" over time with his "team-mates." He continued to say that "with Paul, we always expect more" with the quality he possesses as "when he does something, often it is not enough" as many people question that he should be doing more.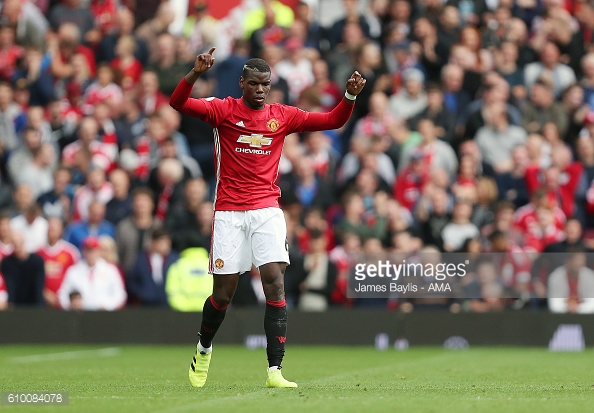 Deschamps went on to say that Paul is "someone we expect to make assists every game" which isn't fair that the "expectation is too large" as not everyone can do that in every single game that they play.
The French boss said that "Paul is okay in his own head" which is important as he "knows what he wants" and that is to improve every single day.
United need Pogba to hit his best form ahead of tough fixtures
Pogba now has a chance to go away with his national team as they play World Cup qualifiers against Bulgaria and the Netherlands and show the world once again the reason why Jose Mourinho spent the money in the summer to bring him to United.
Then when he has finished playing with his national team, hopefully, he will have gained more confidence he will be ready to show his best for United in such a key part of the season for the Red Devils.